No.28

After 28 Issues, these are the ever present.

1.Barry & Bong

2.Beat Your Neighbour

3.Boney

4.Fusspot

5.The Haunted Wood

6.Moose

7.My Bruvver

8.Pete's Pockets

9.Shrimp

10.The Super Seven
11.The Toffs And The Toughs
No.29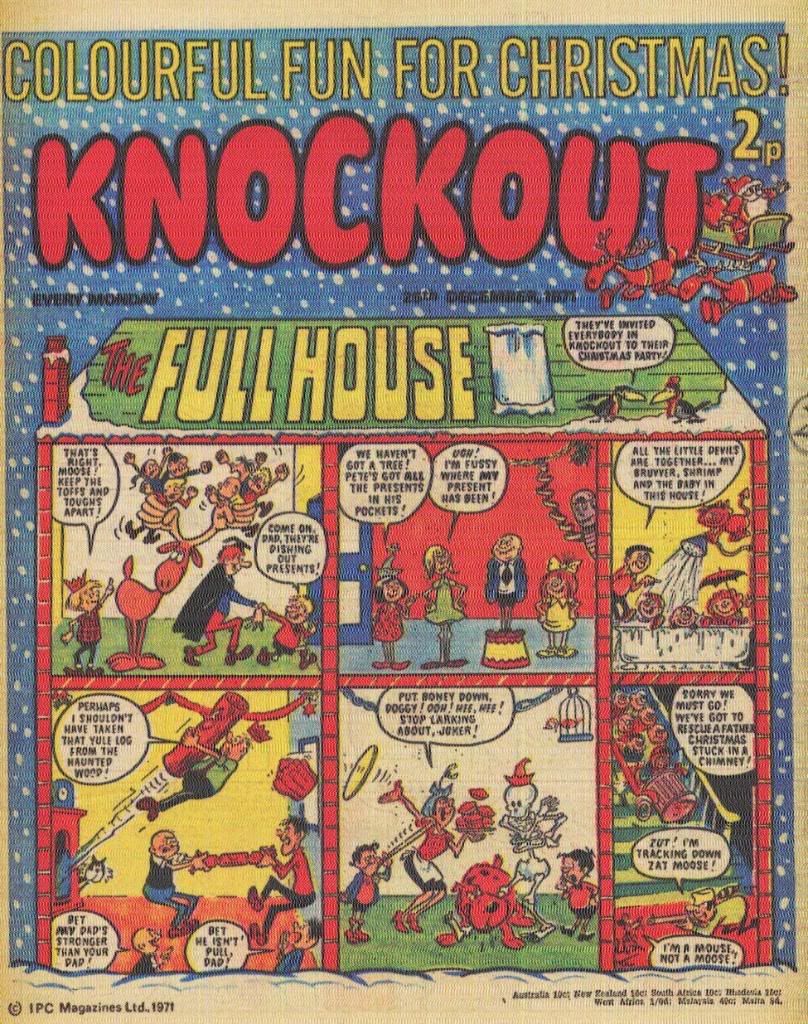 The first Christmas Issue lovely colour chrismasy cover.
No.30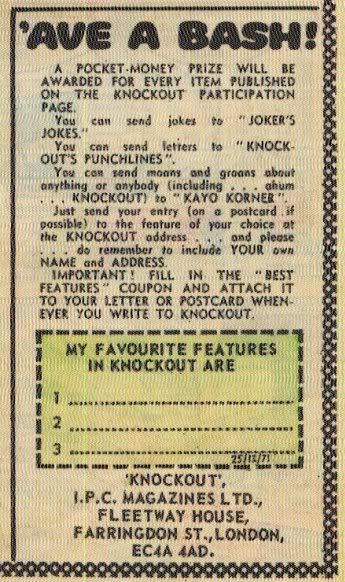 No.31
'Moose' looses it's ever present status with this competition page winners from last september.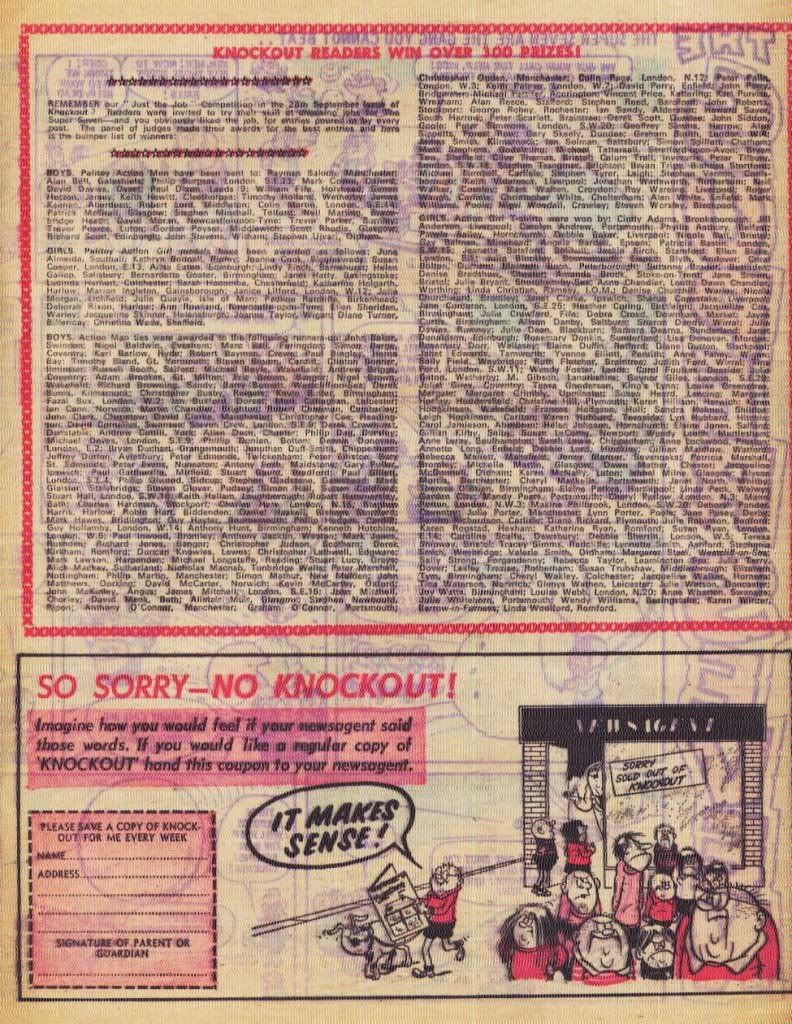 No.32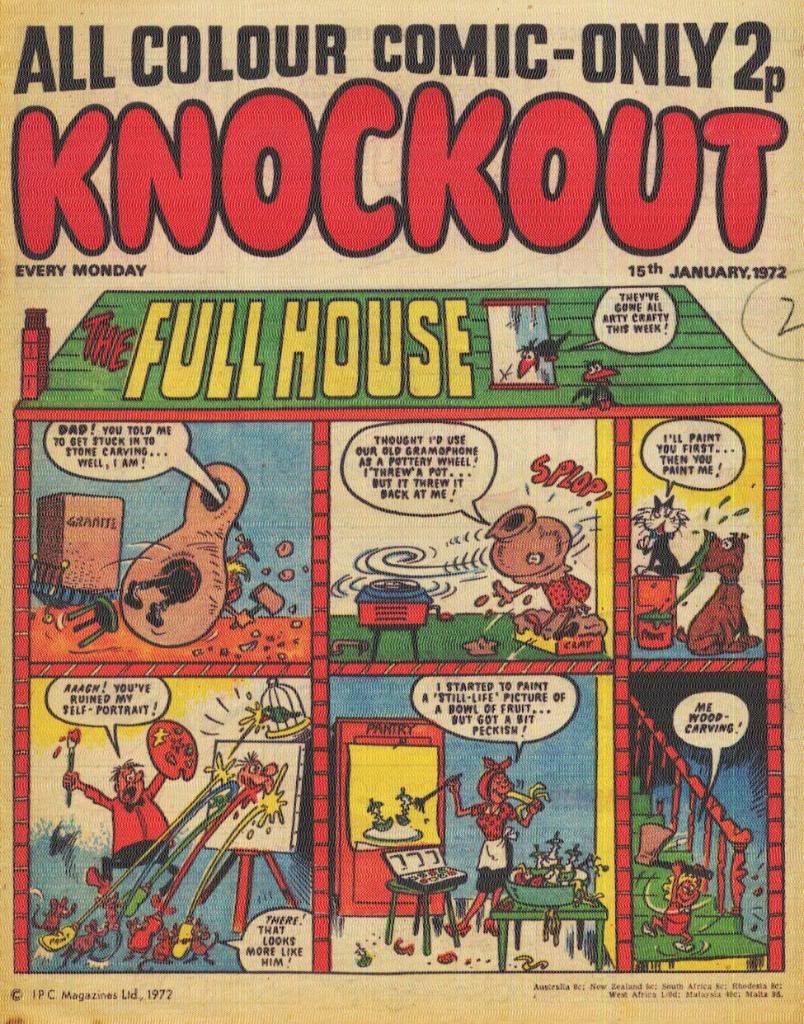 No.33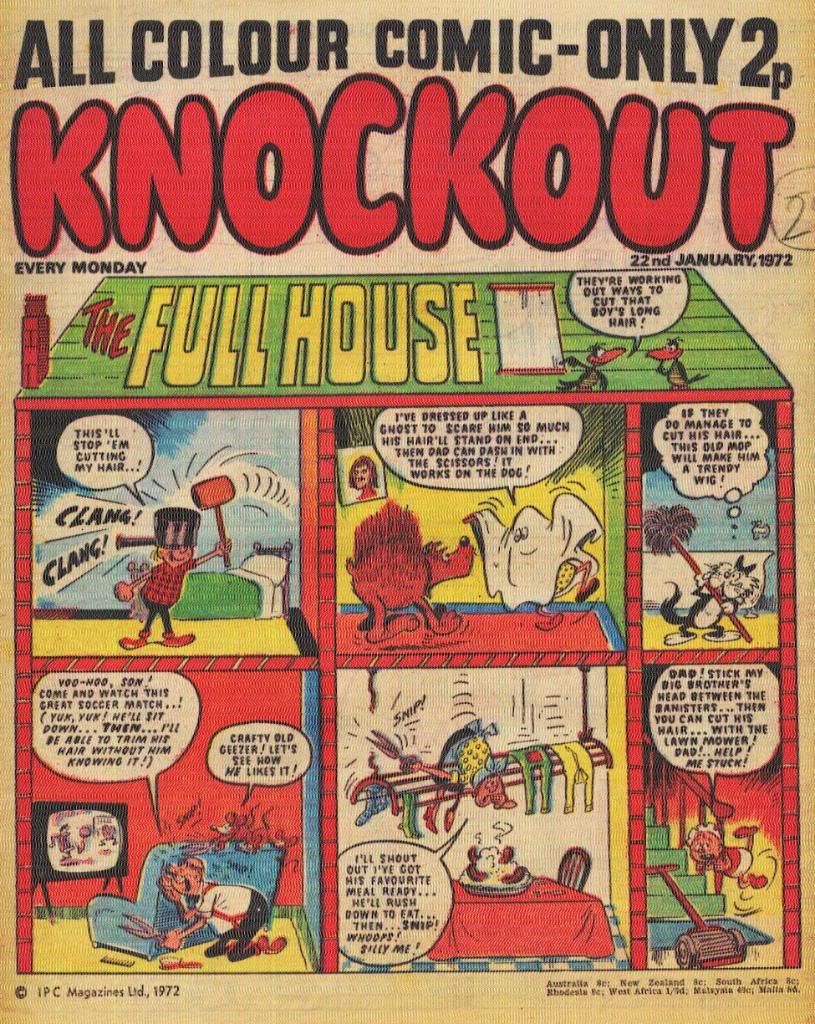 No.34
No.35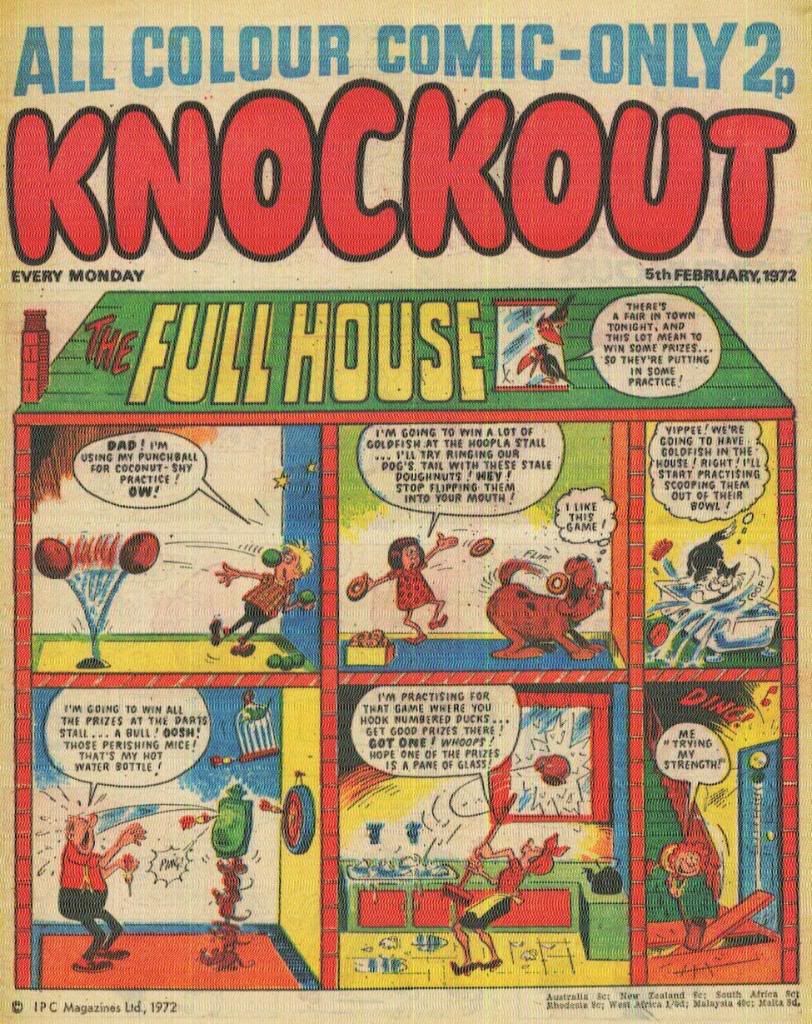 No.36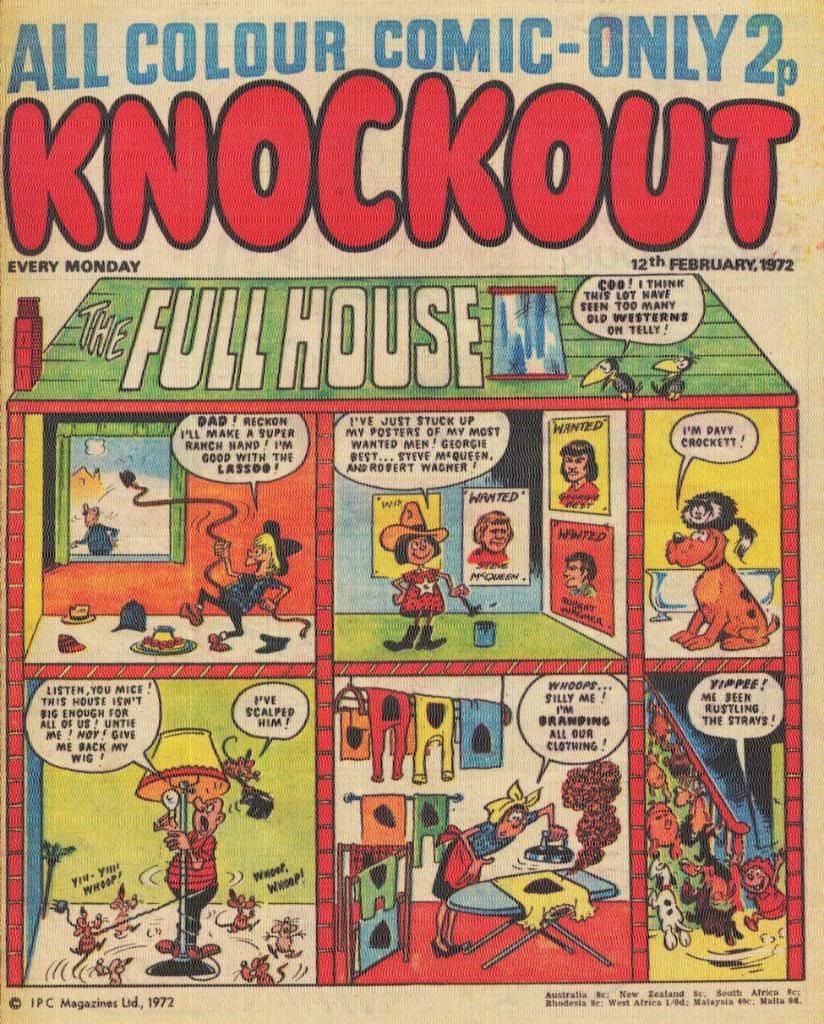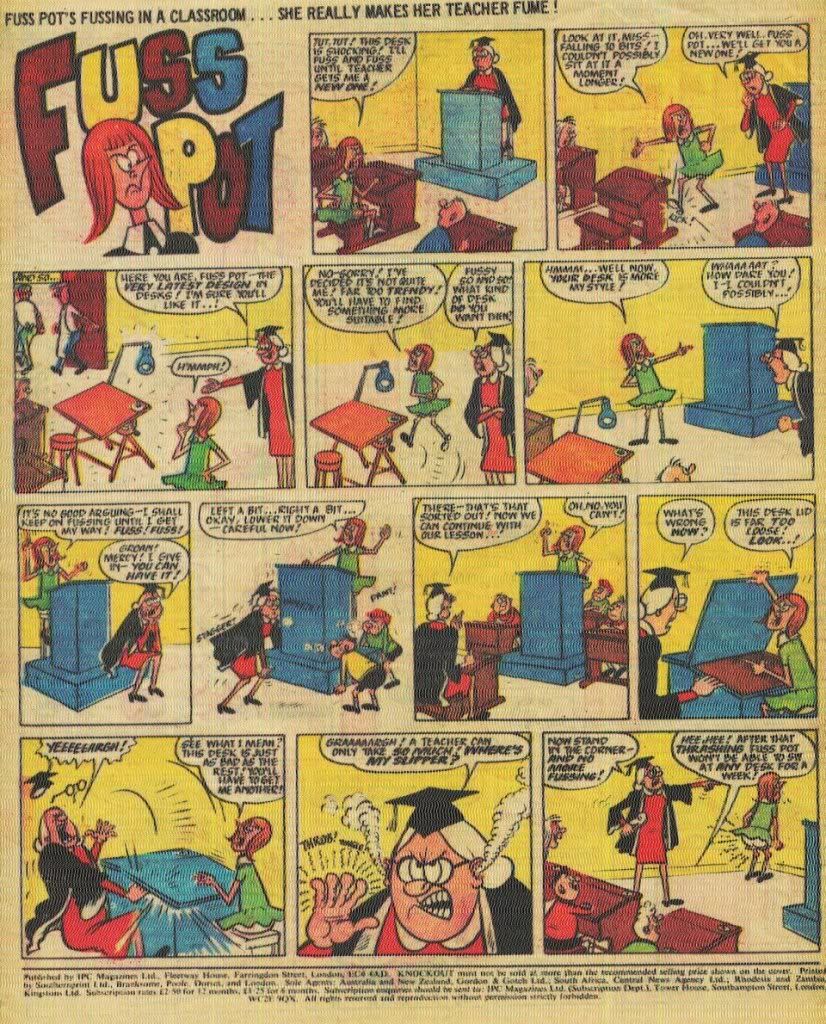 No.37

'Moose' Strip had half of page on 'Jokers Jokes' page to make way for this 'Lego' Ad.
No.38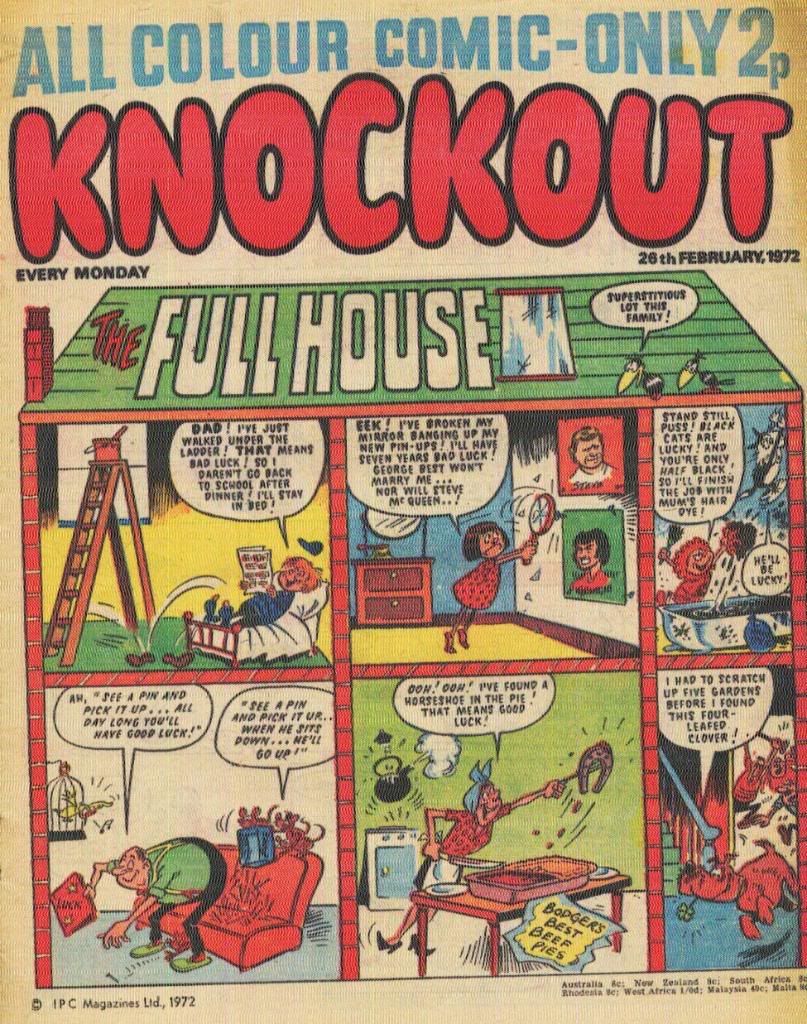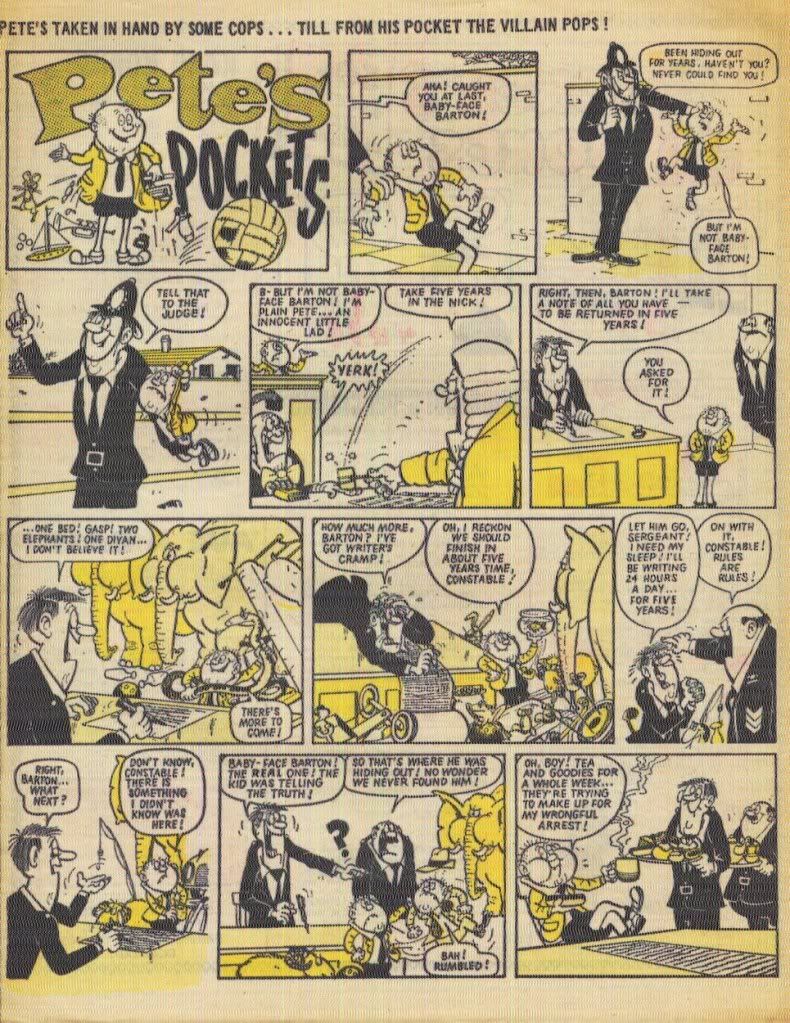 No.39

No.40
'Shrimp' Strip was ever present until it made way for the 2nd Issue of 'Donald & Mickey' comic Ad.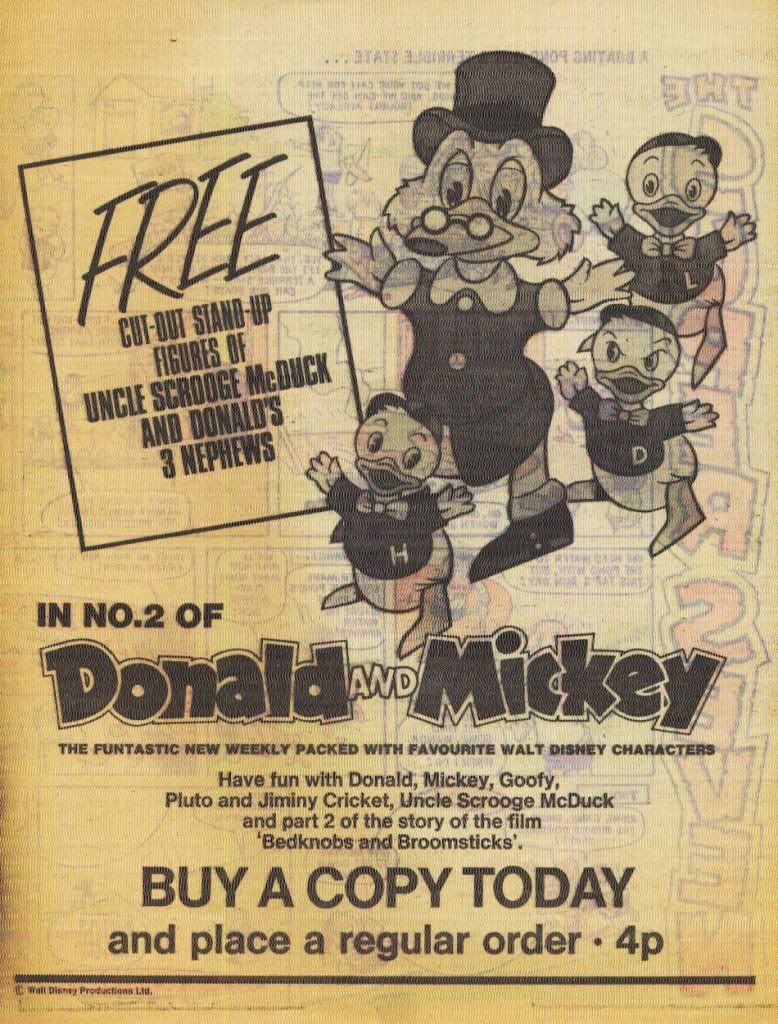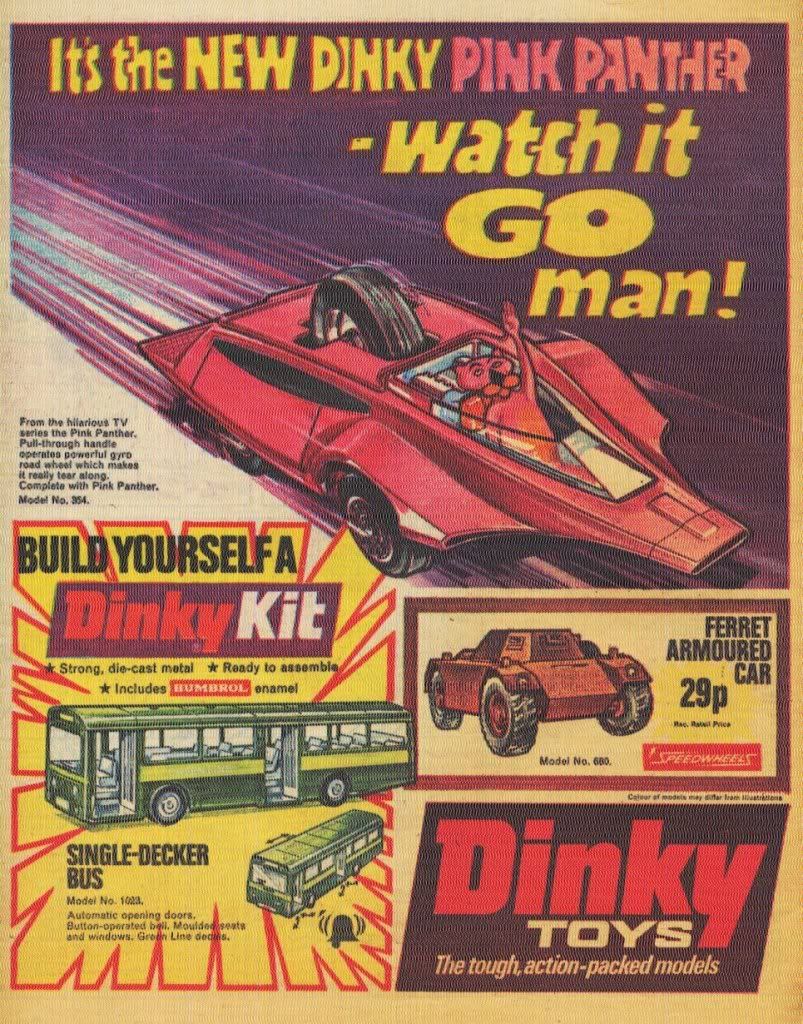 No.41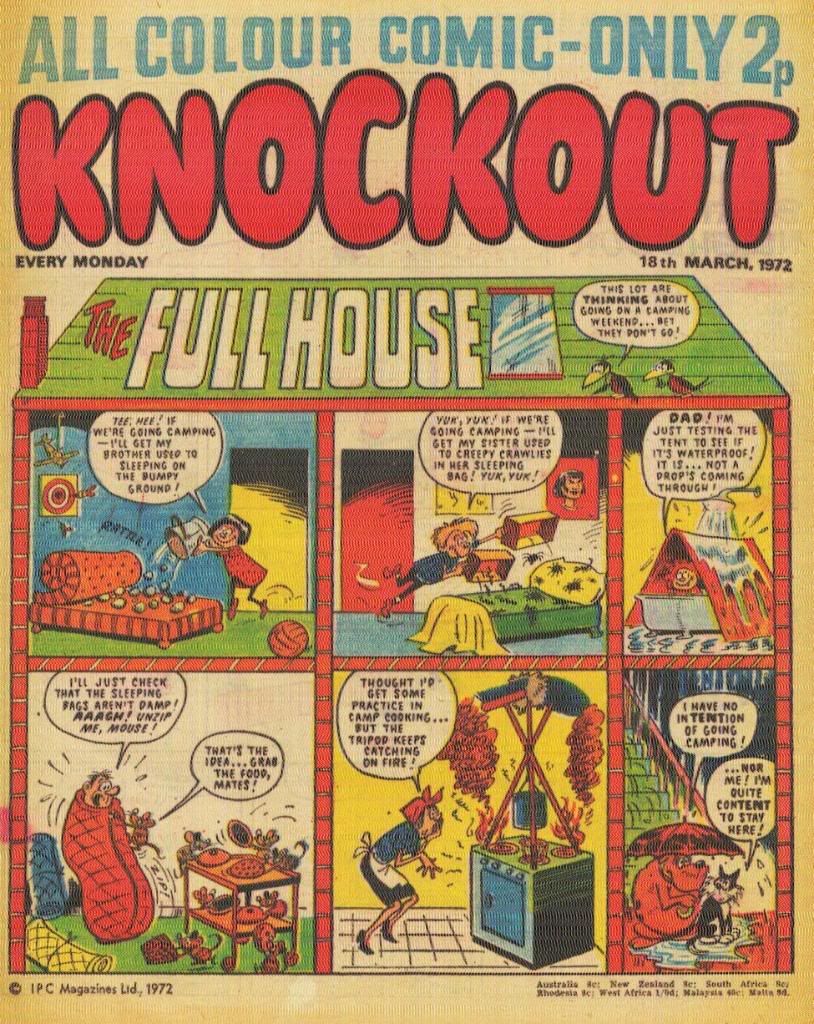 It looks like a mistake has been made with the 'Donald & Mickey' comic Ads this advert for No.1 should have been in last weeks Issue No.40 and Ad for No.2 should have been in this issue.'Moose Strip' doesn't appear in this weeks issue to make way for this Ad.
No.42
I just about remember these 'Astro Lite' spinners I'm not sure if I had one or had a go of a friends one.

No.43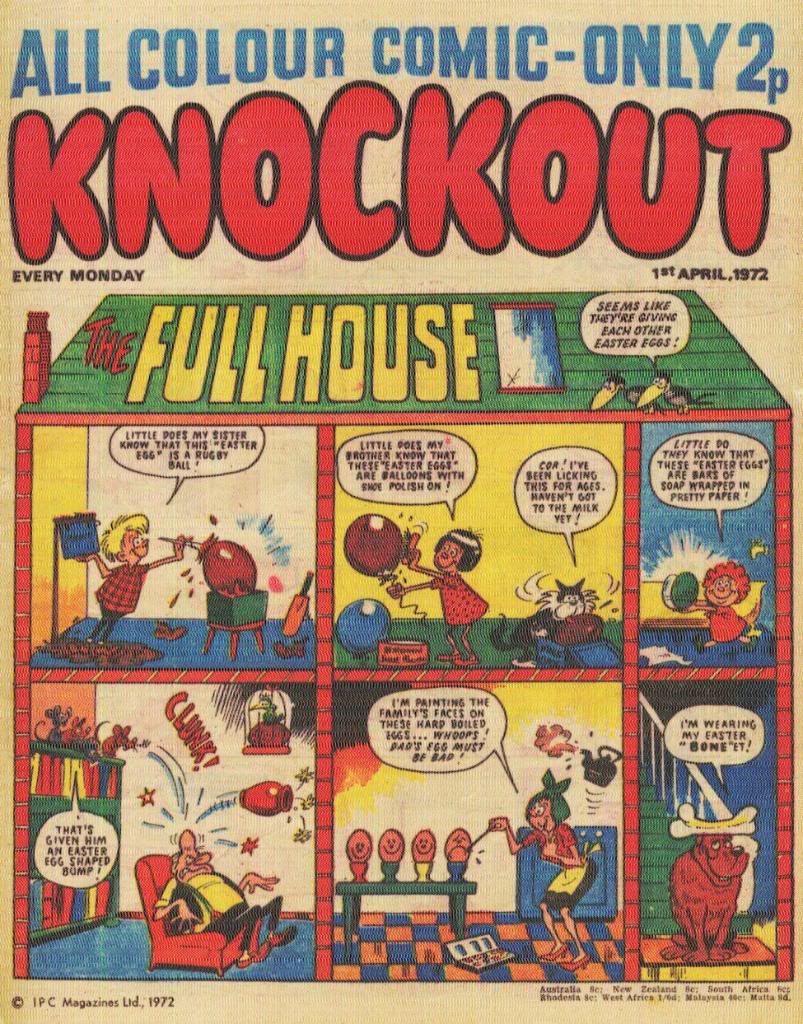 Issue 43 contained the same Ad as Issue 42, the first time the same Ad as appeared in different Issues.

No.44
The 'Astro Lite' spinners Ad appears for the 3rd time.
A downsized 'Moose' Strip to make way for the 'Astro Lite Spinner'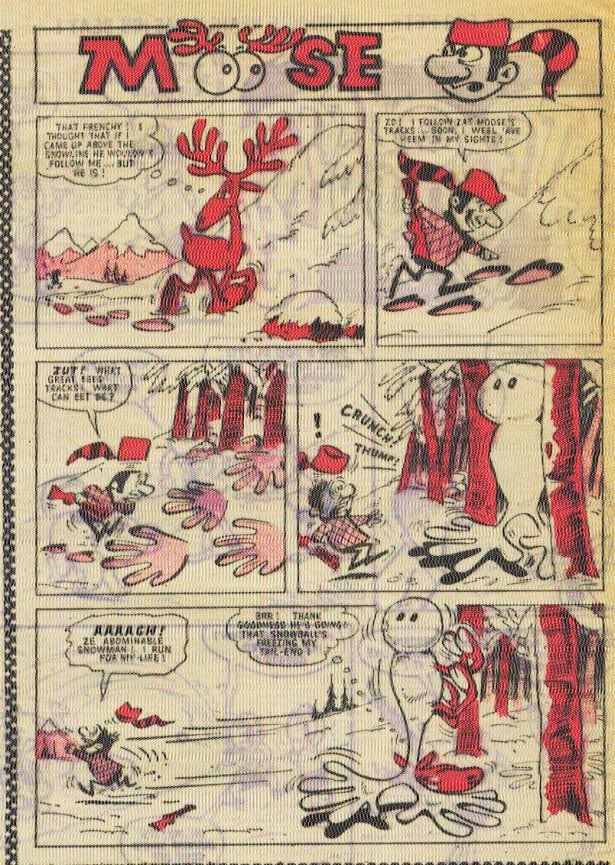 No.45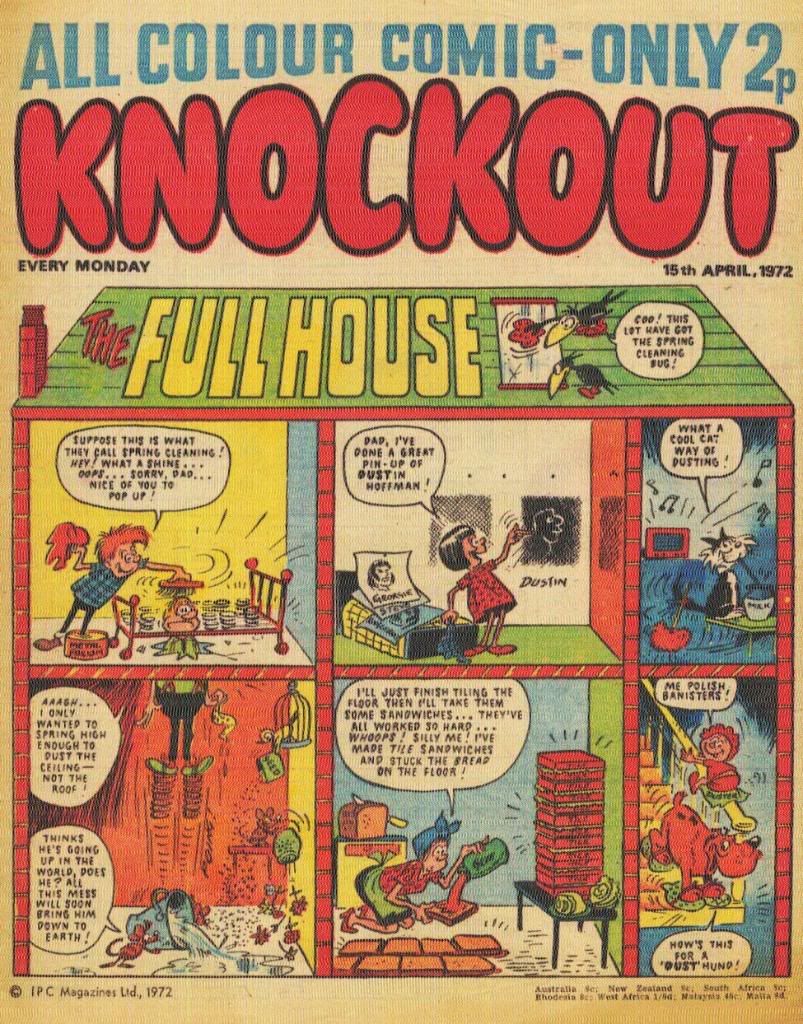 The 'Astro Lite' spinners Ad appears for the 4th time. Also this ad for the Compilation 1972 Fleetway Annual 'The Birthday Book For Boys', It contained 3 Knockout Strips. 'Beat Your Neighbour' 'Joker' & 'Moose'

No.46
No Ads this week.

No.47

Issue 47 contained the 6th Super Mousse Ad the first in 1972.

No.48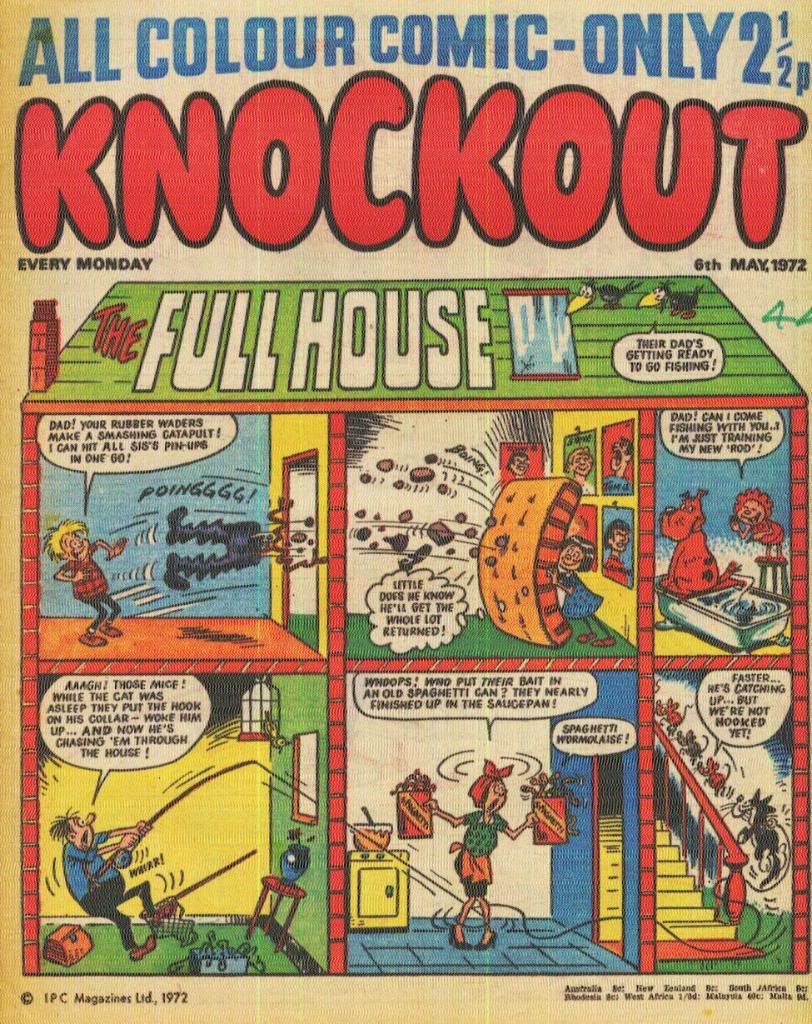 No Ad's this week, but we see the cover price go up 25% to 2½p.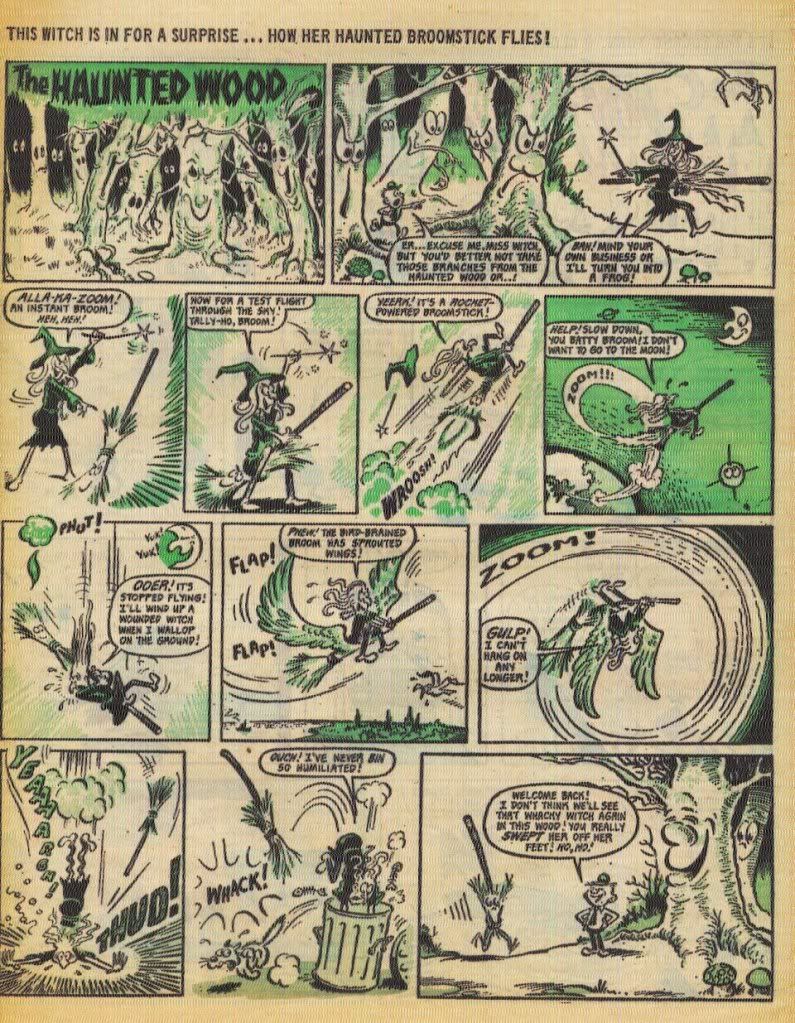 No.49
Issue 49 contained the same Super Mousse Ad as Issue 47.

No.50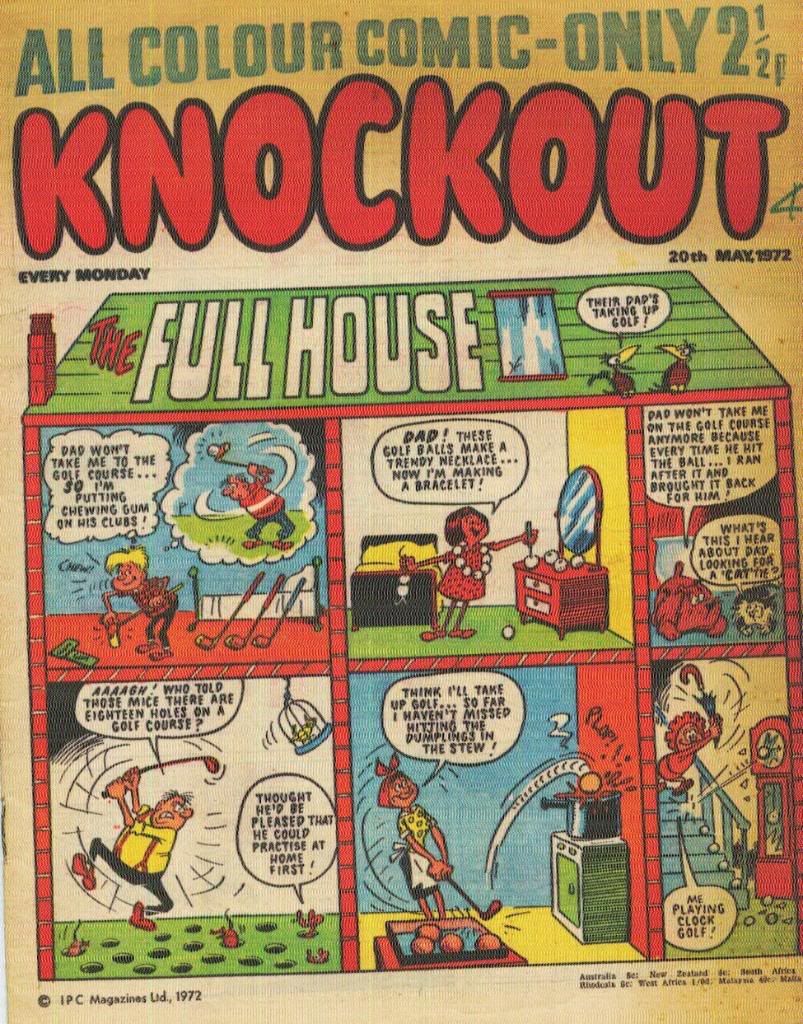 Only £2.50p for a Tent for all Knockout readers, plus an Ad for Rice Krispies. Their was no Moose Strip in this Issue.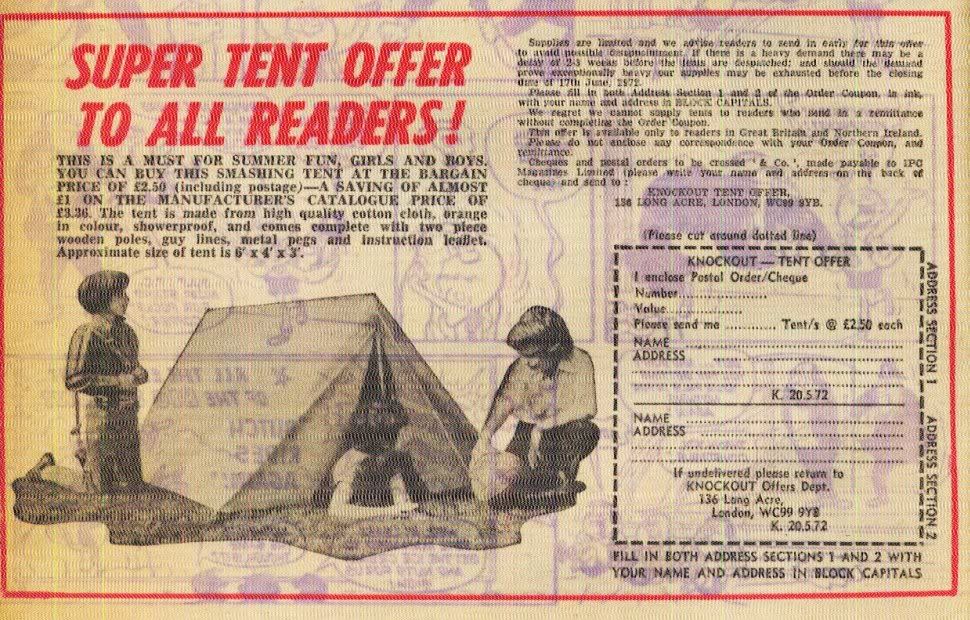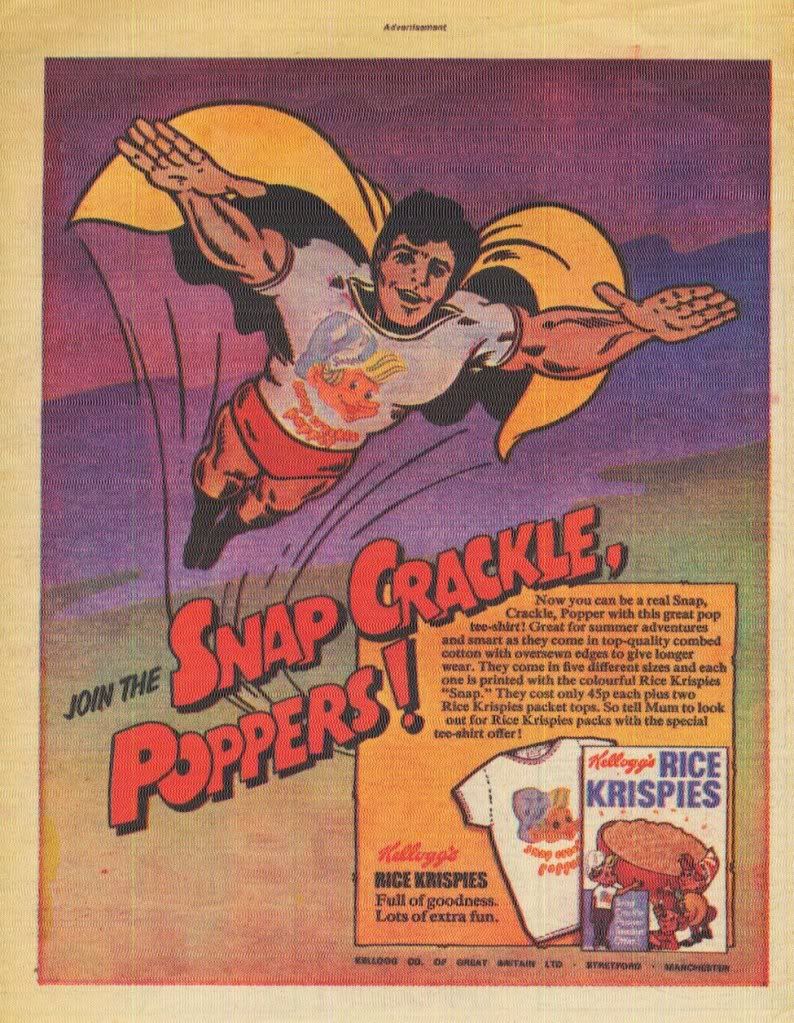 No.51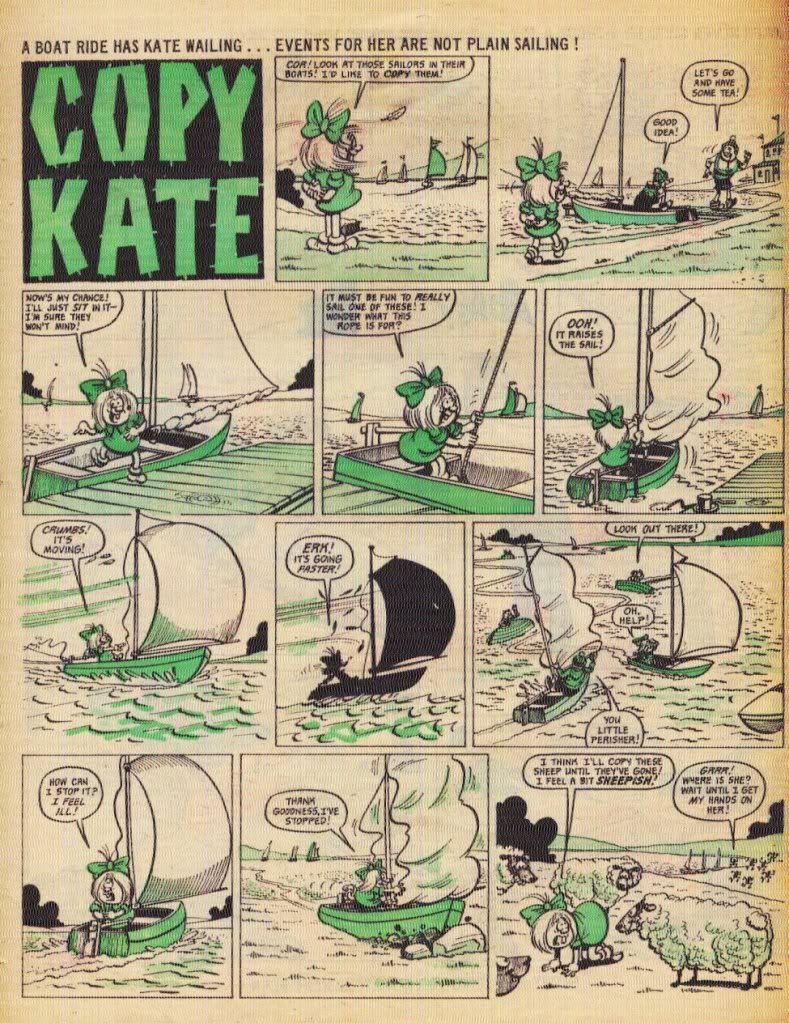 No.52

One year old and 52 Issues, they could have given readers a Free Gift, but the strips continue as usual, this ad contains the same Super Moouse Ad as Issues No's 47 & 49.
No.53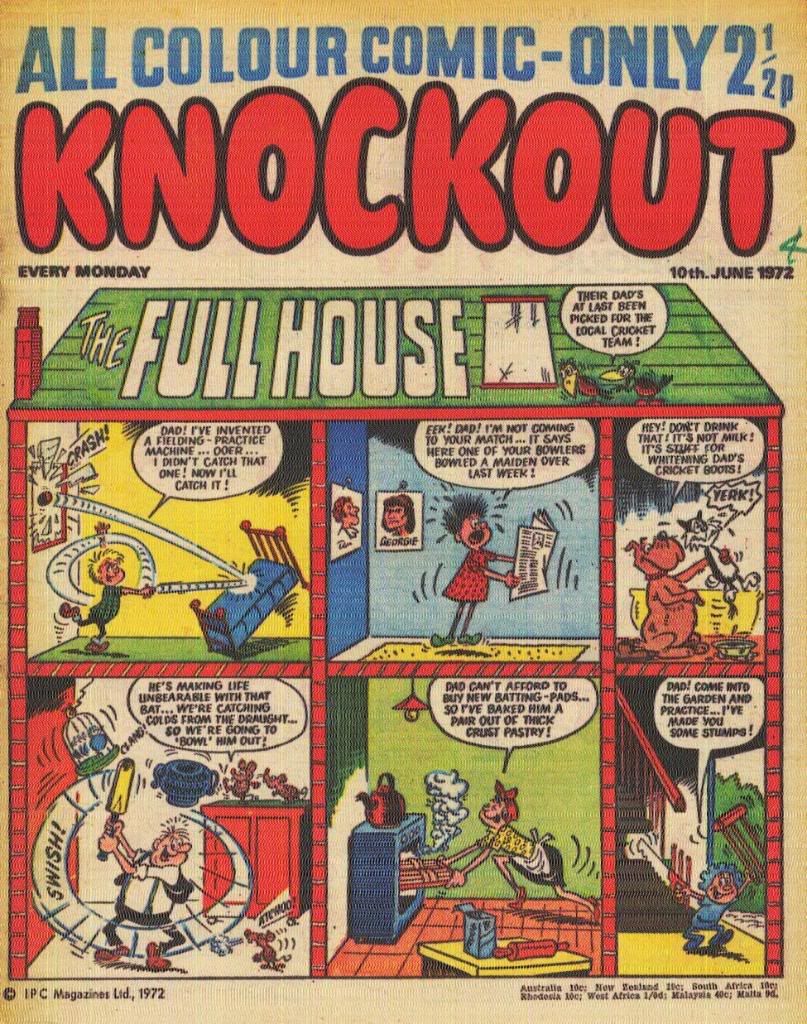 Joker only had a half pager in this weeks issue, unsual it's Moose that usually has the half pager when a Ad appears
.
No.54

No 'Little Devil' Strip this week to make way for competition to win a Racer Bike in Scorcher and a Chopper Bike in Valiant.I wanted a Chopper when I was a kid when I saw my mate on one but I knew my family could never afford one.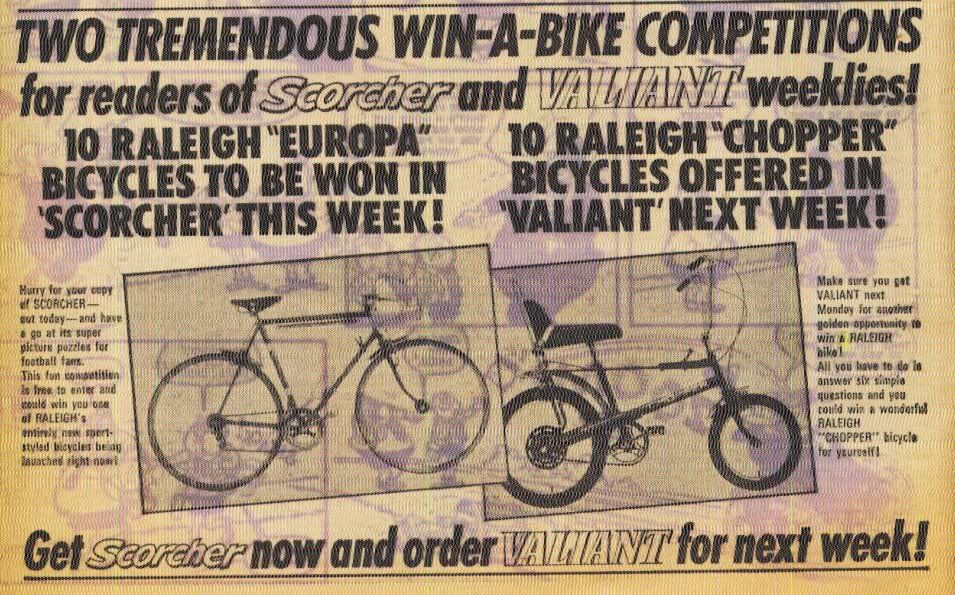 I wasn't that keen on Cresta Drinks in the 1970's, they were taken off the market after they were found to contain tartrazine that was banned in a lot of countries.