No.82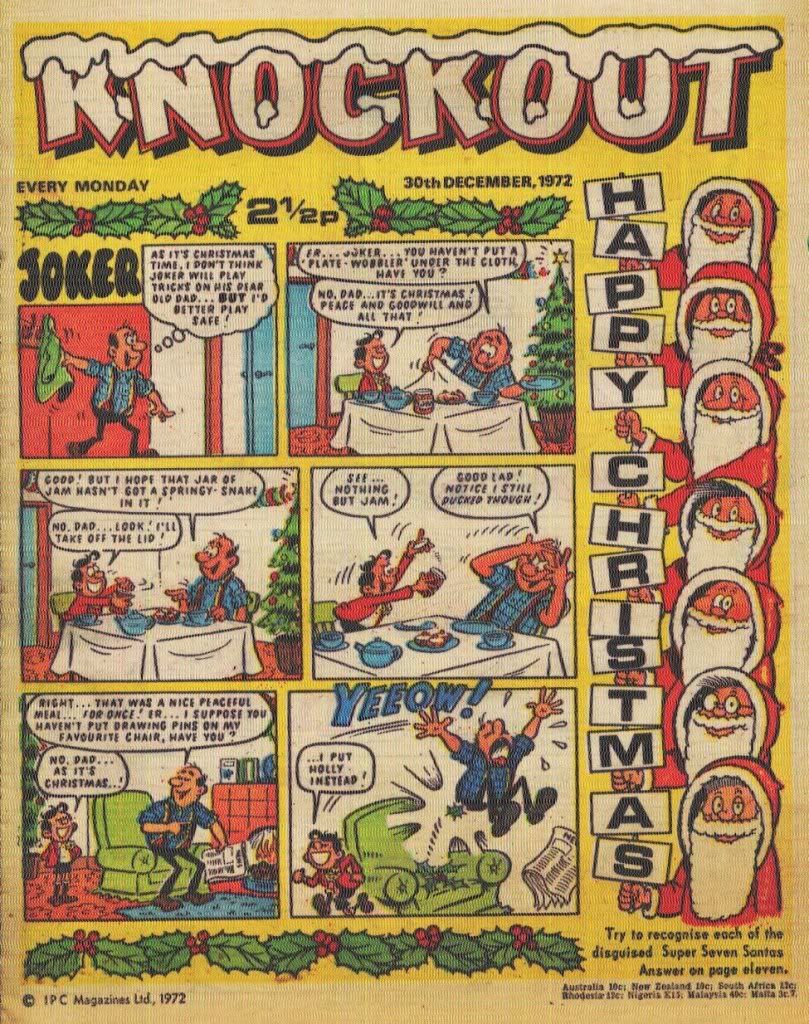 Ad for 2 new stories starting next week, what ones will we loose?
No.83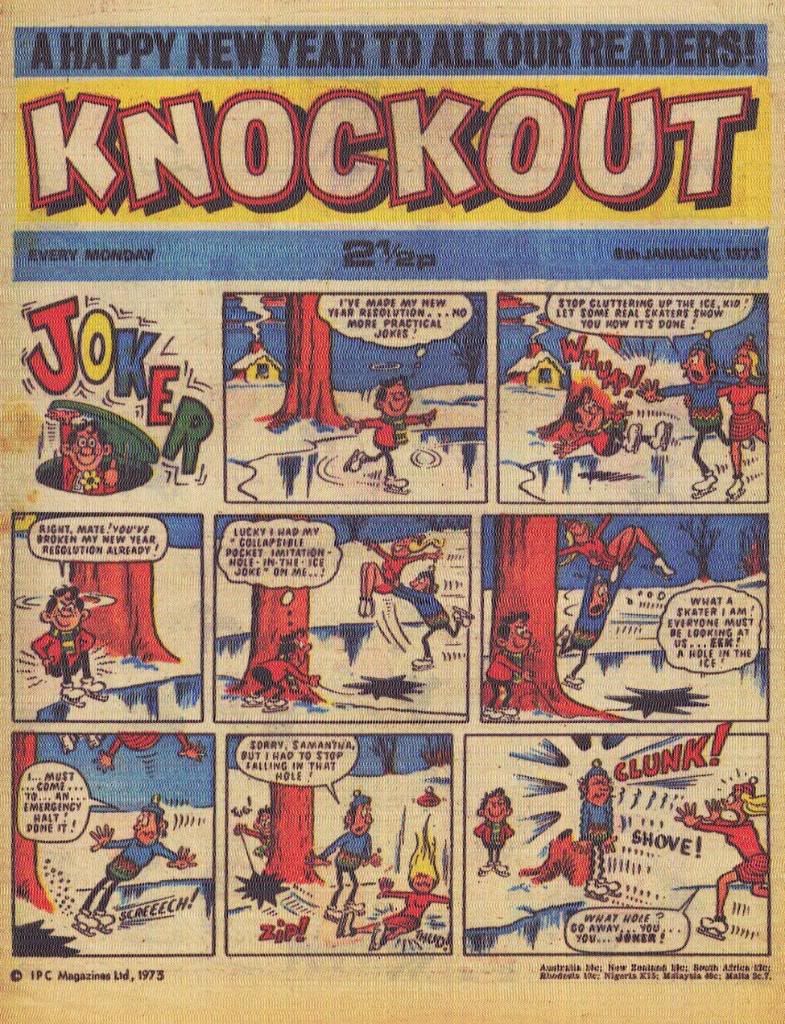 Two new strips starting in this weeks issue, 'Cooky' and 'Sammy Shrink'The strips that have dissapeared are 'Shrimp' & 'My Bruvver' that had been in 'Knockout' from the very beginning.Also a Lego Ad in this Issue
.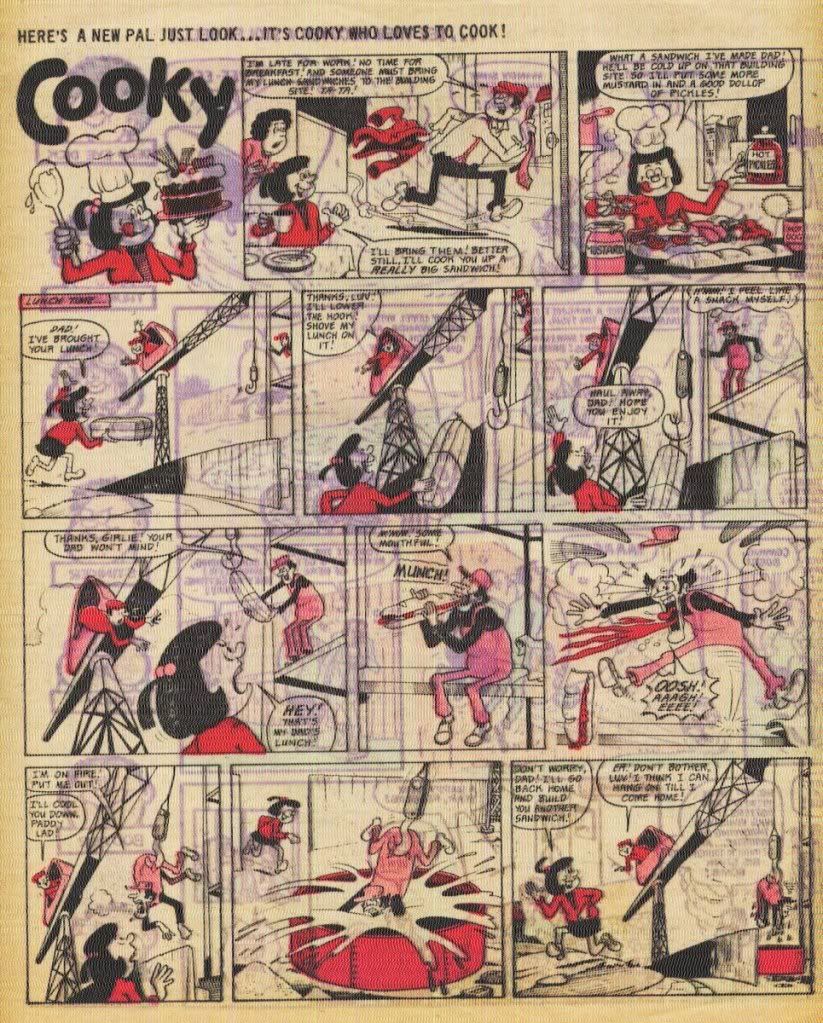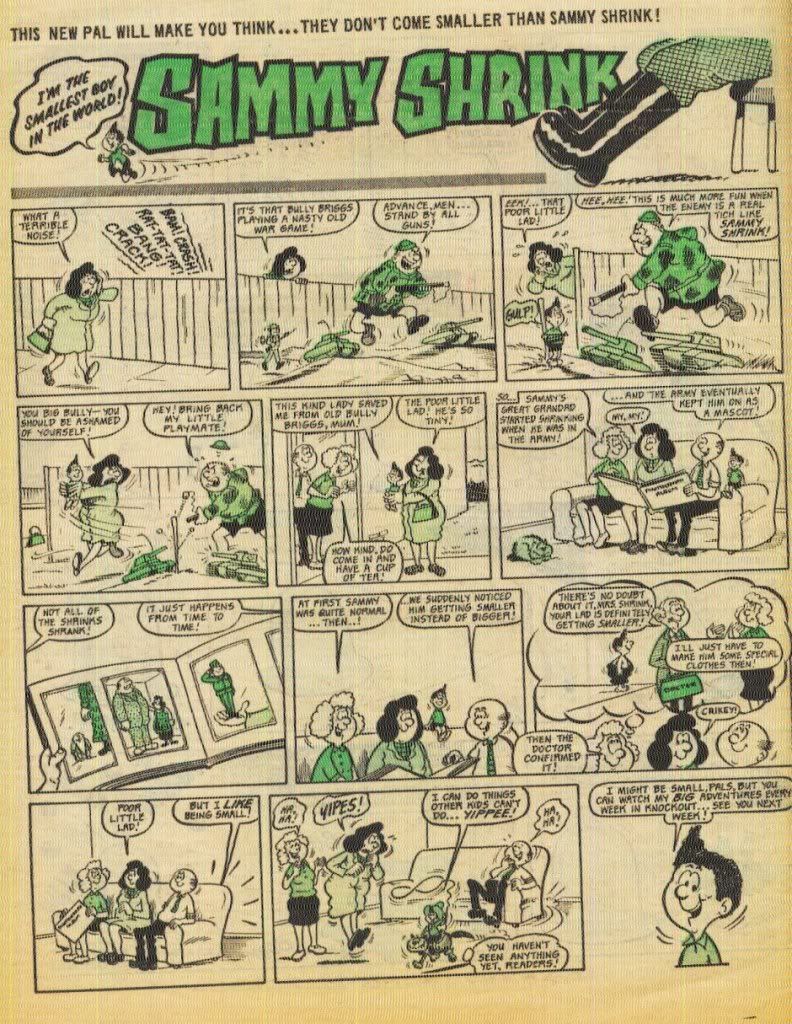 No.84

A full page 'Moose' strip in Green & White, makes a nice change from a half page 'Moose' in Red,Black & White.
No.85
'Son of Sir' still going from Issue 1.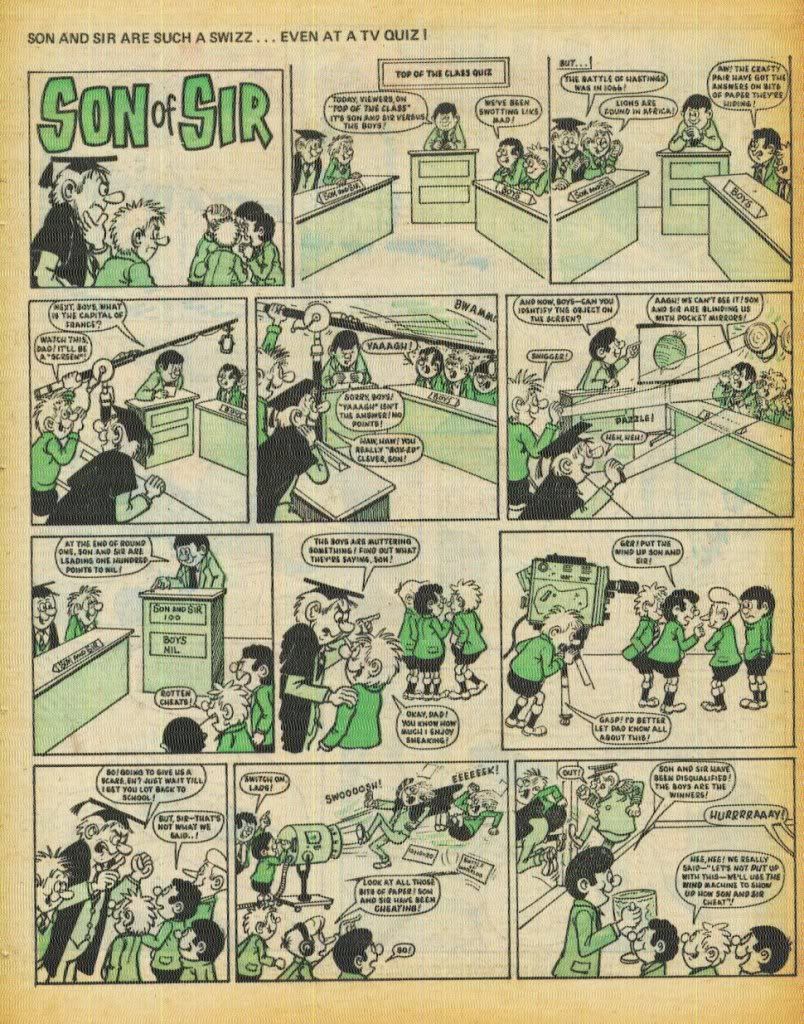 No.86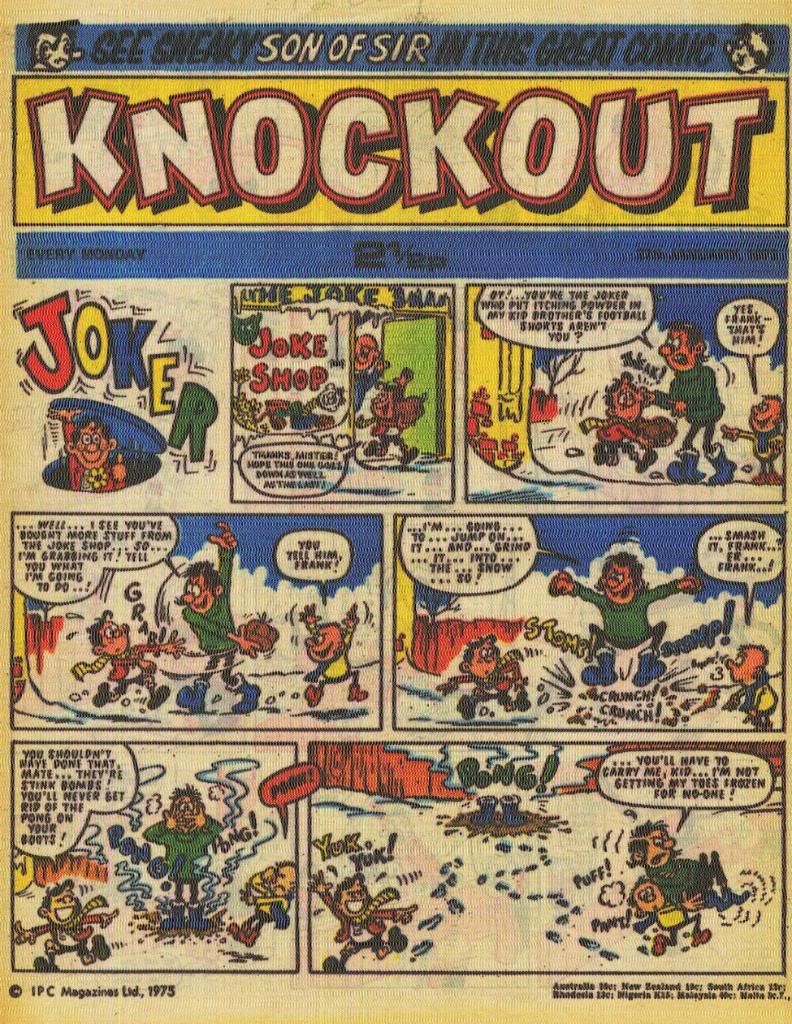 'Knockout' can't get enough of 'Cresta Ads and all those E-Numbers.
No.87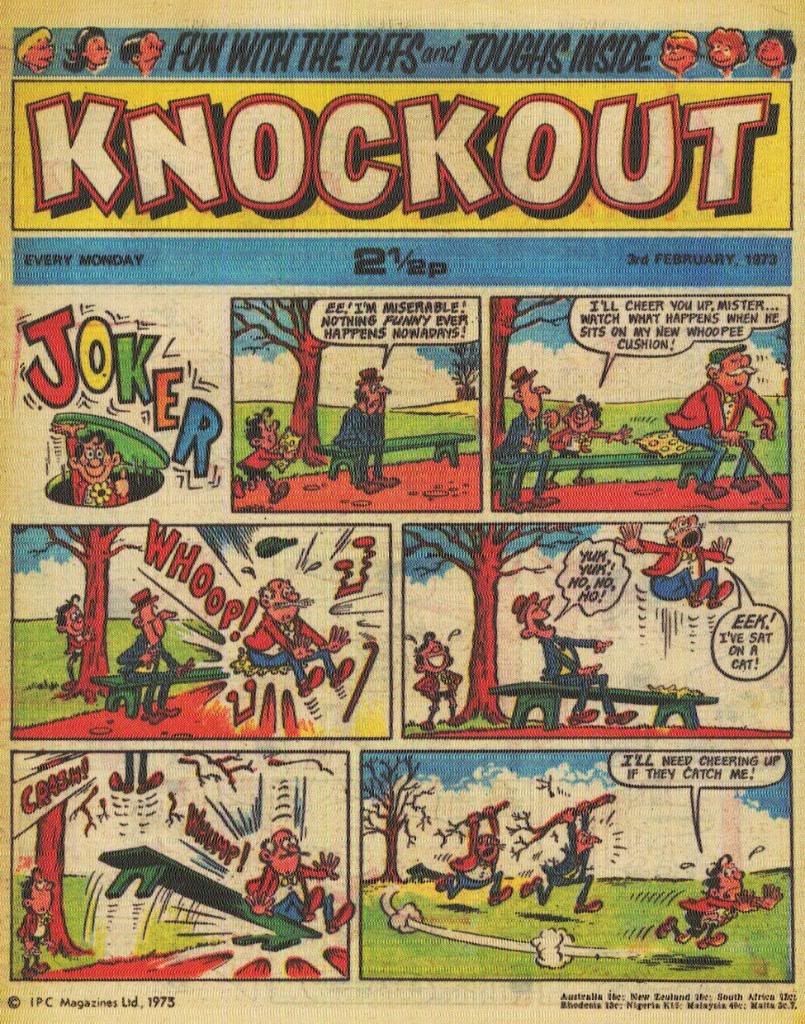 'Knockouts' only adventure strip as good as ever 'Barry & Boing'
No.88

I don't remember collection these as a kid, I was more into the ESSO Football coin collection.

No.89

I don't remember these 'Crunch Cakes' from McVities usually I would have bought or got my Mum to buy most things I saw in comic ads as I was so impressionable.

No.90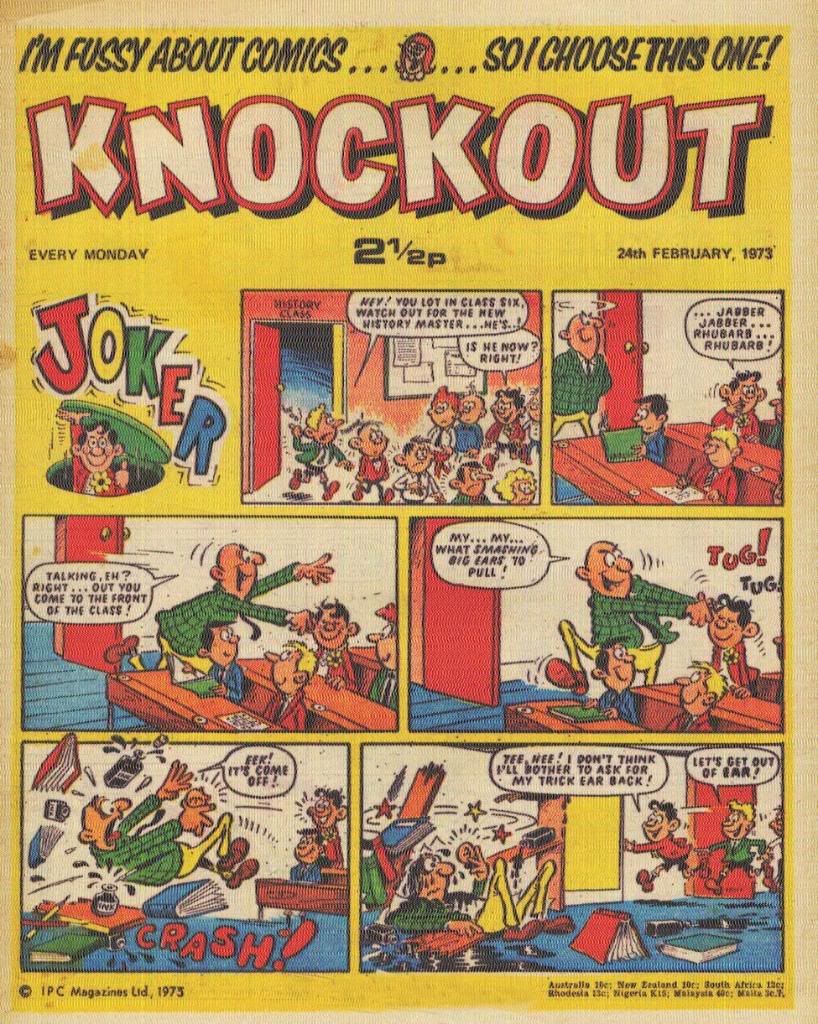 A nice 'Trebor' free football game Ad when you save the wrappers from your chew bars.
No.91
Ad for the first 'Shiver & Shake comic.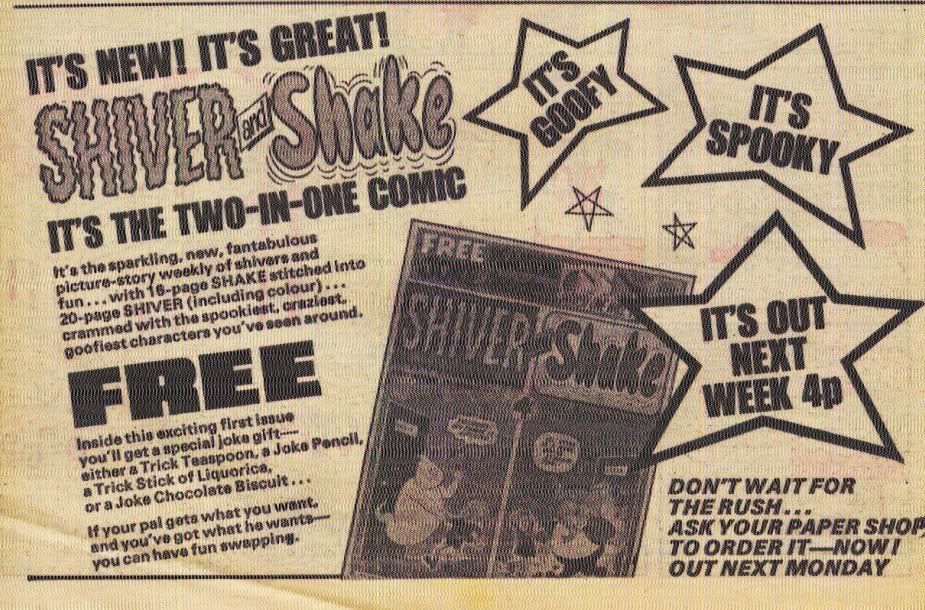 No.92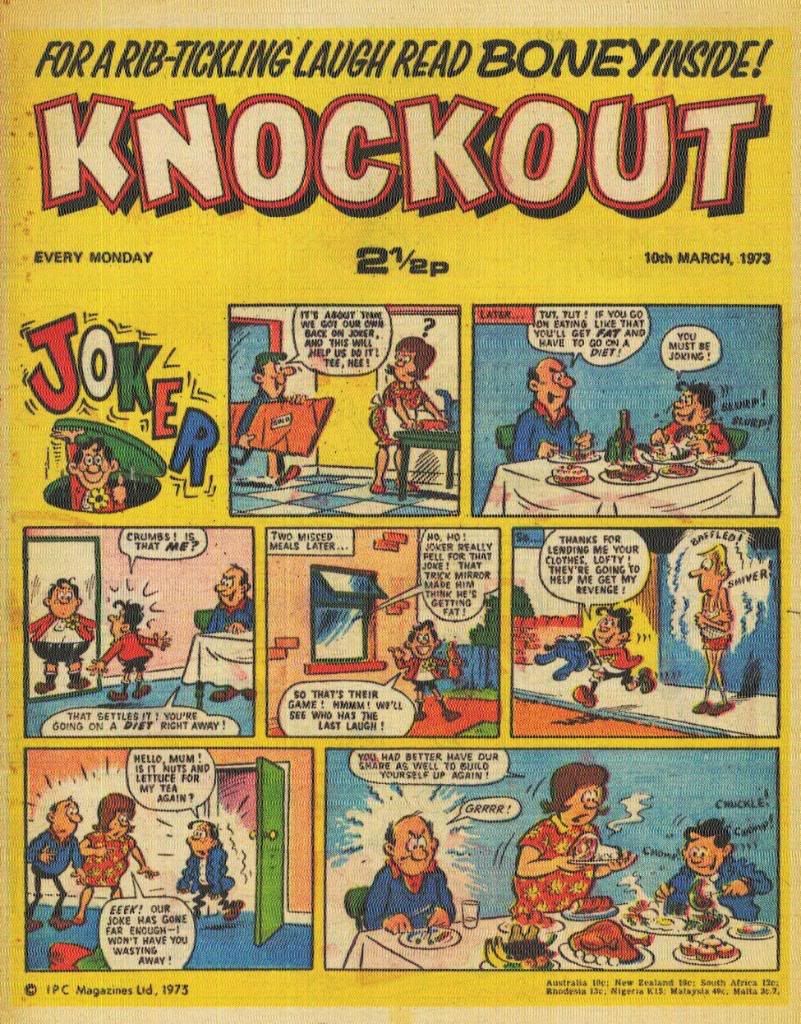 No.93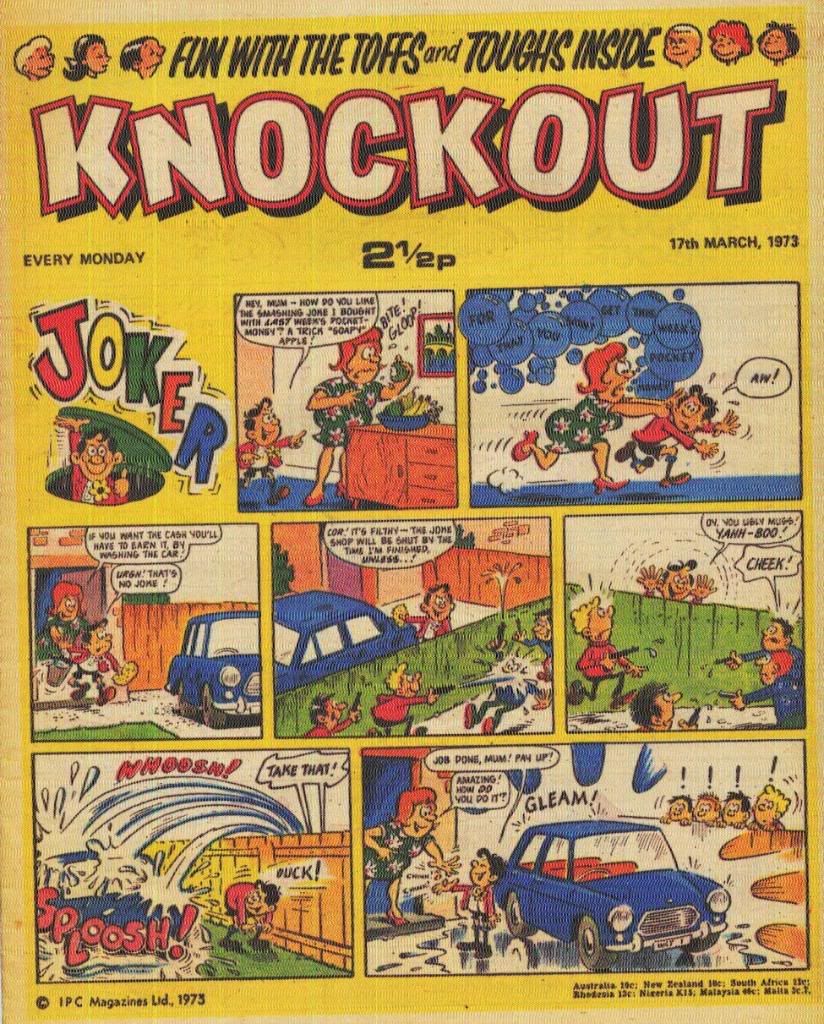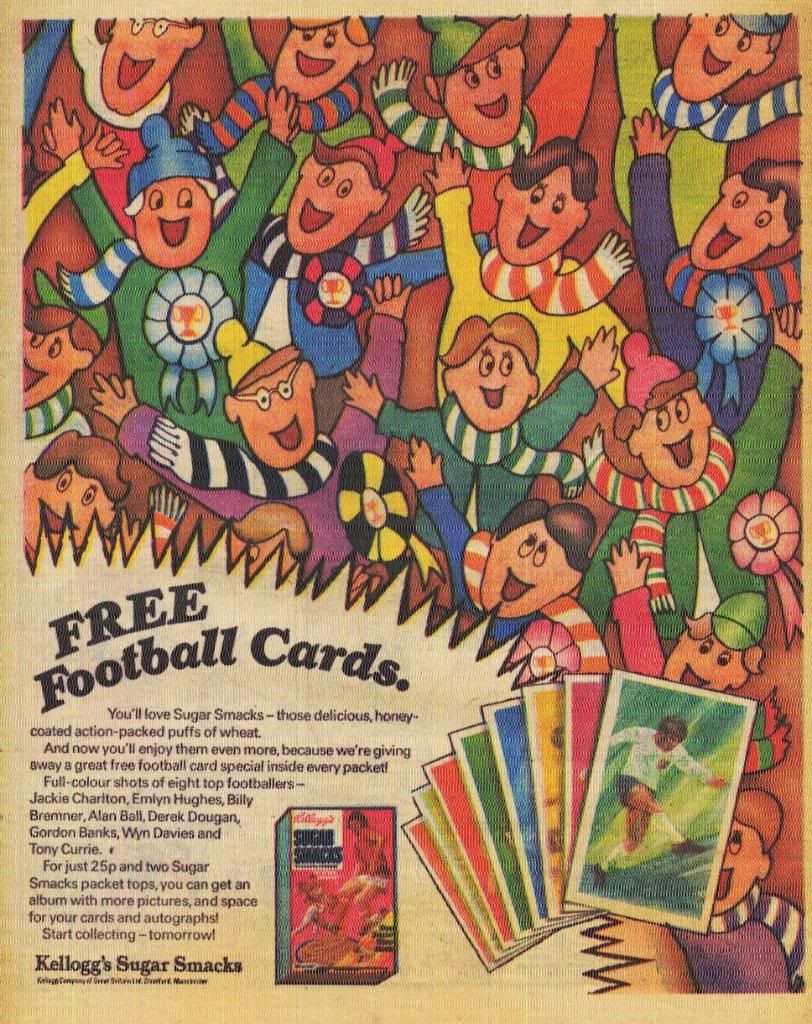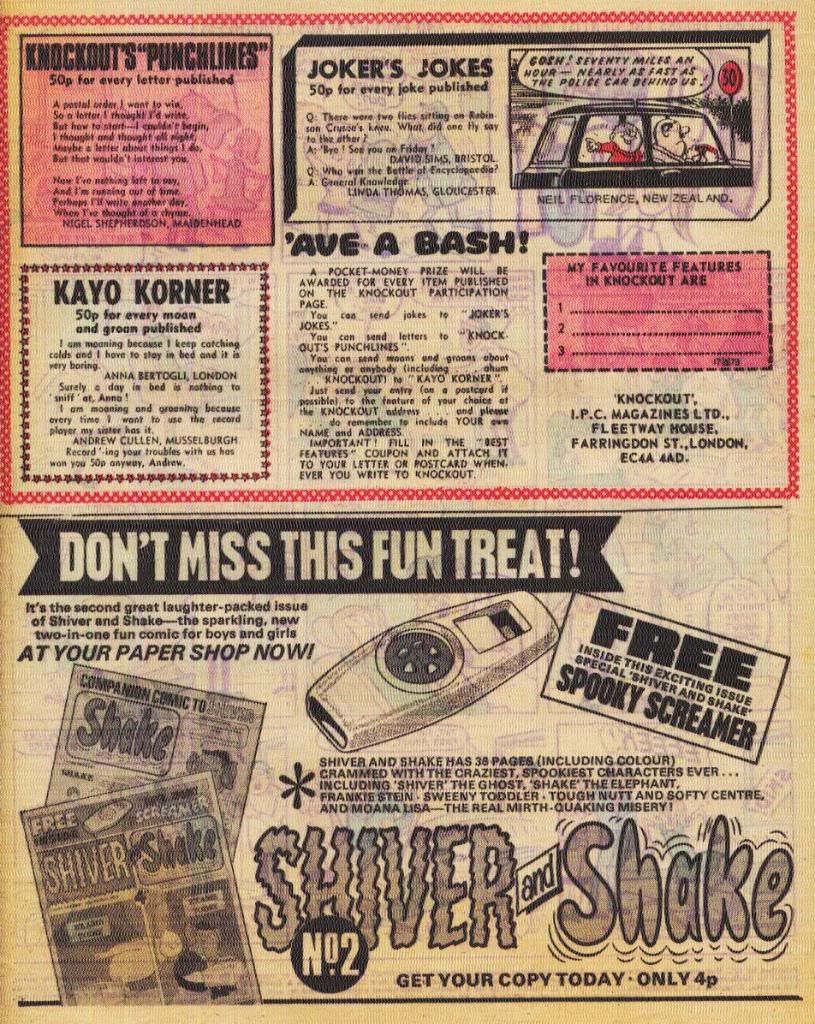 No.94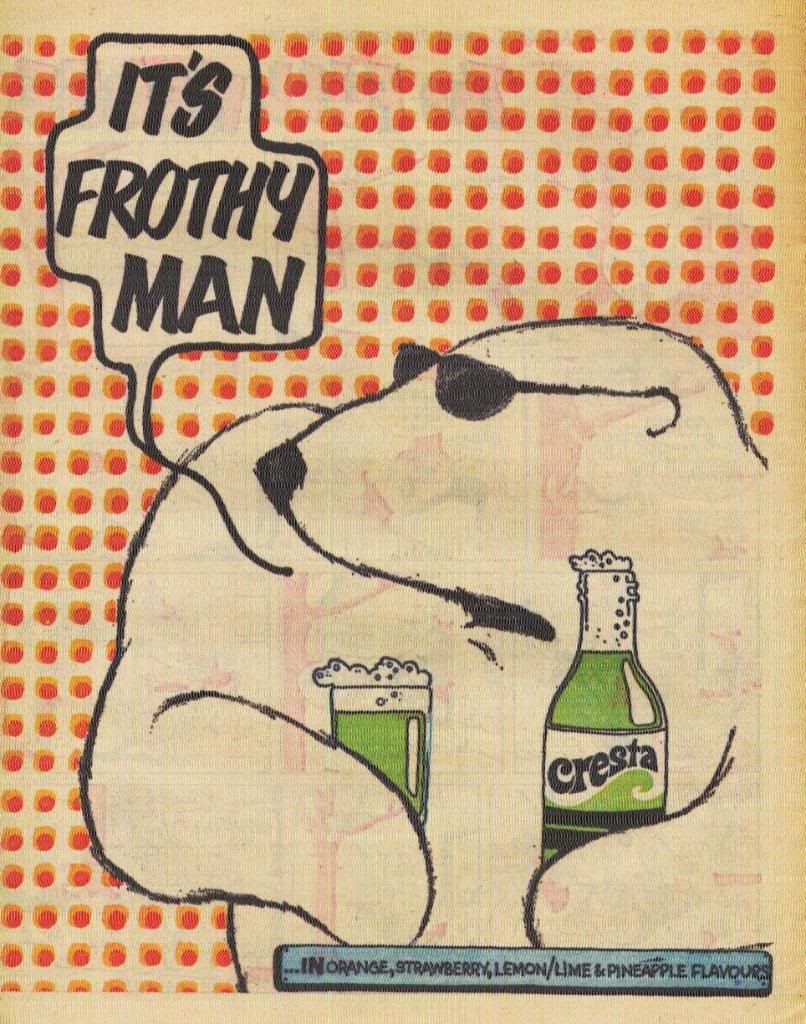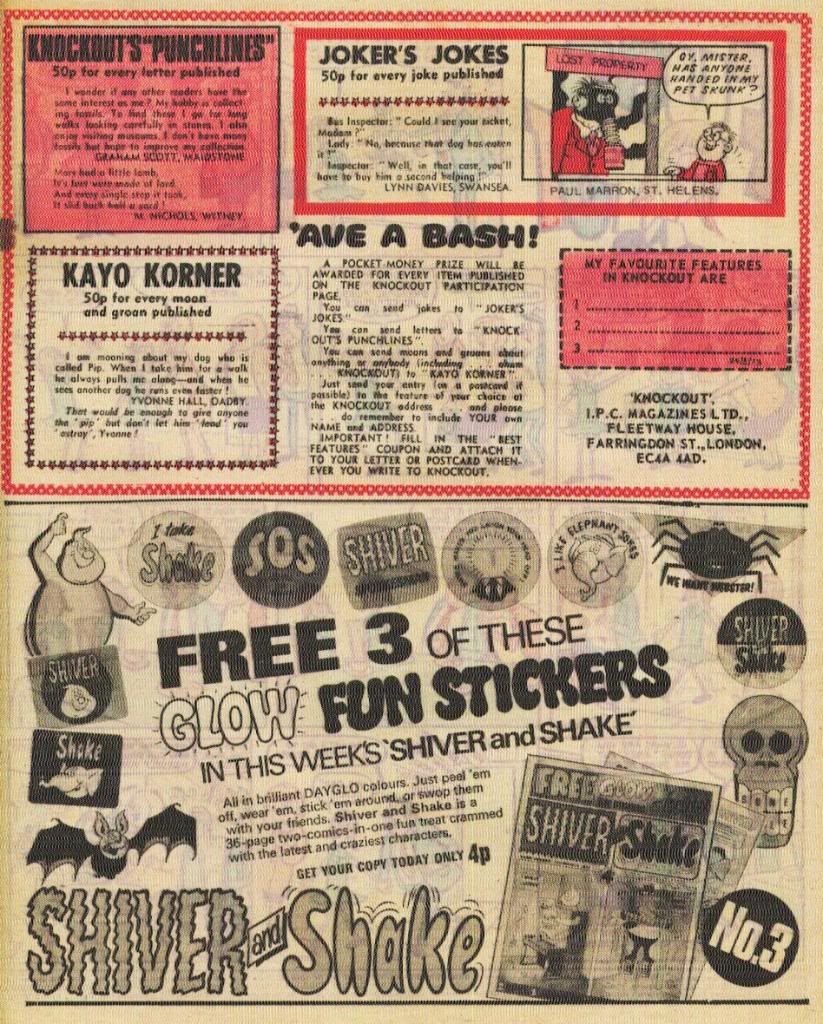 No.95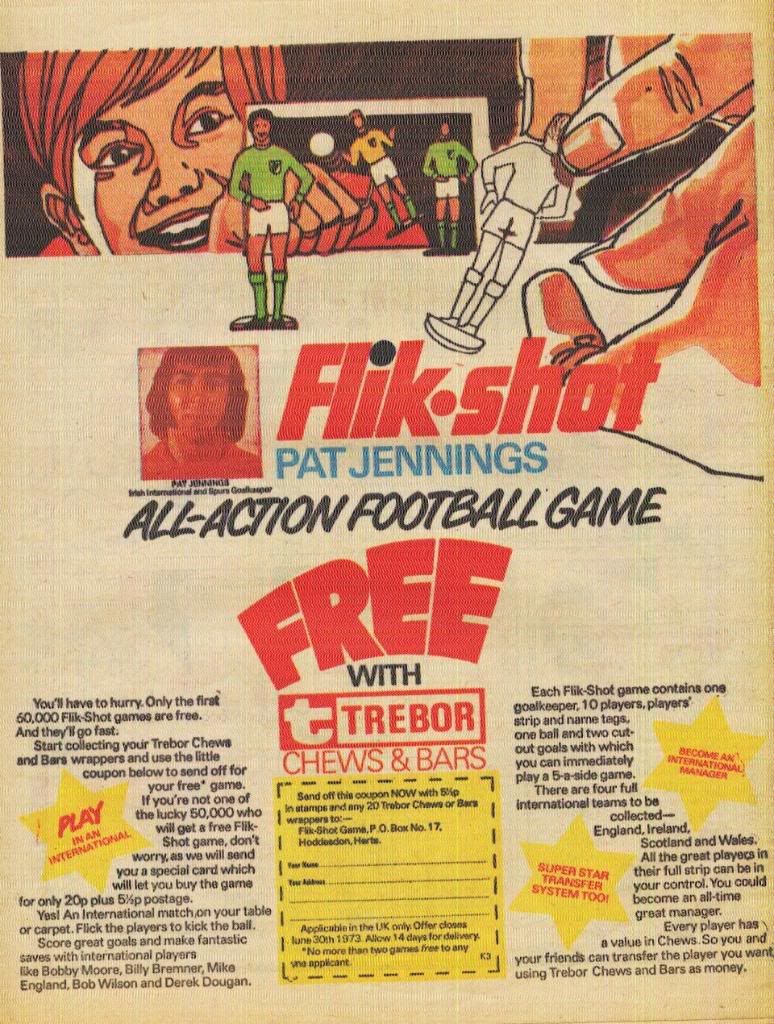 No.96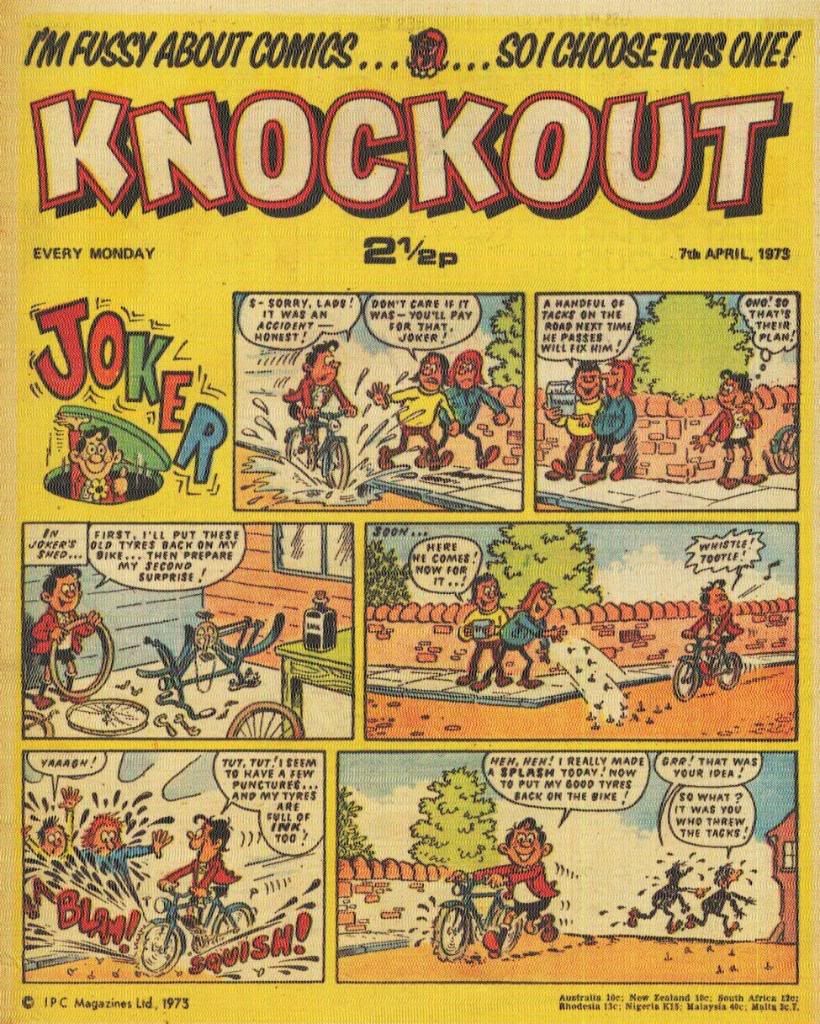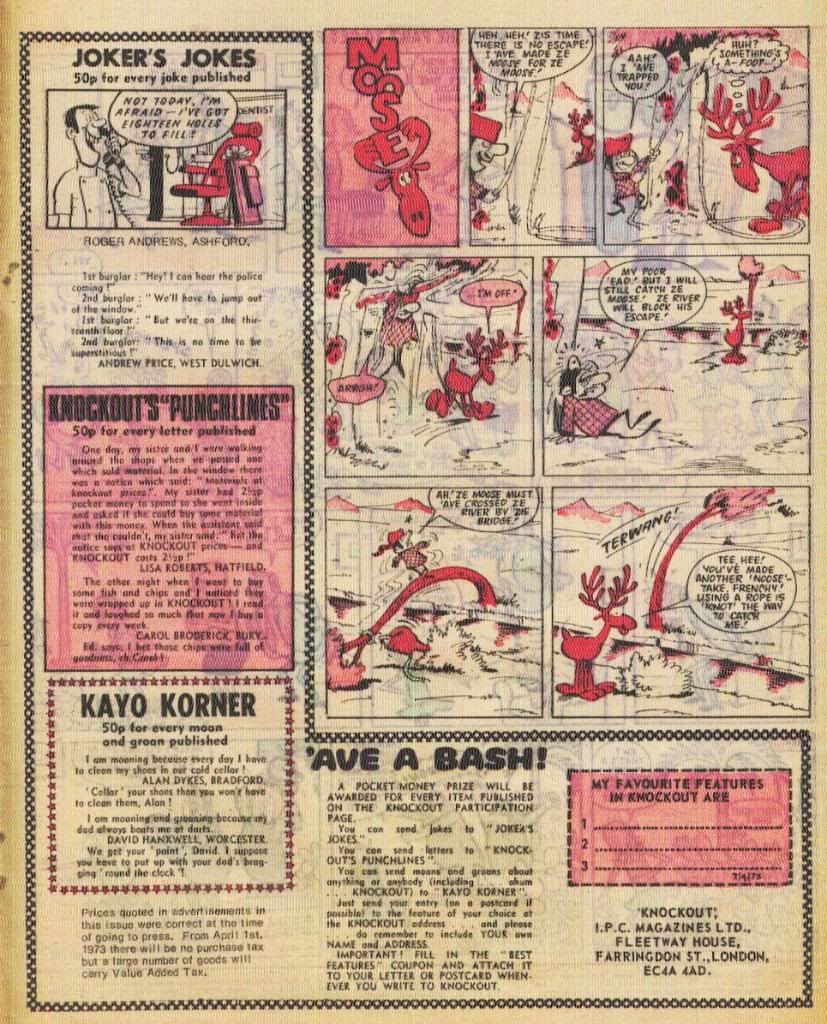 No.97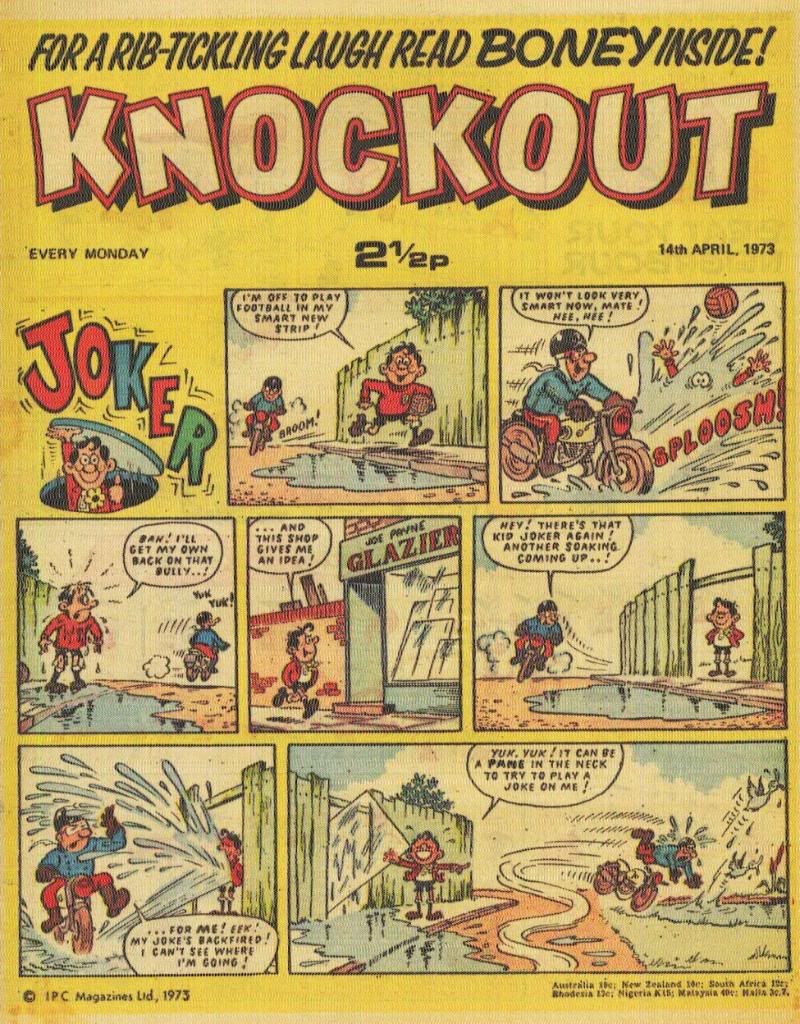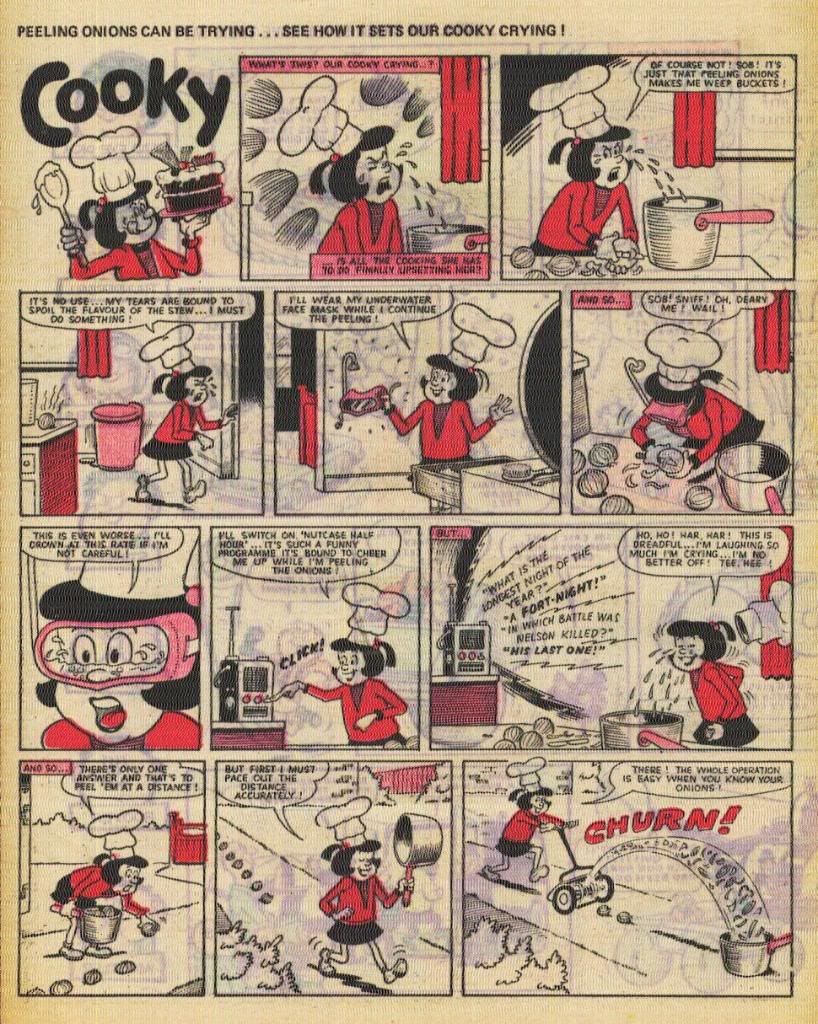 No.98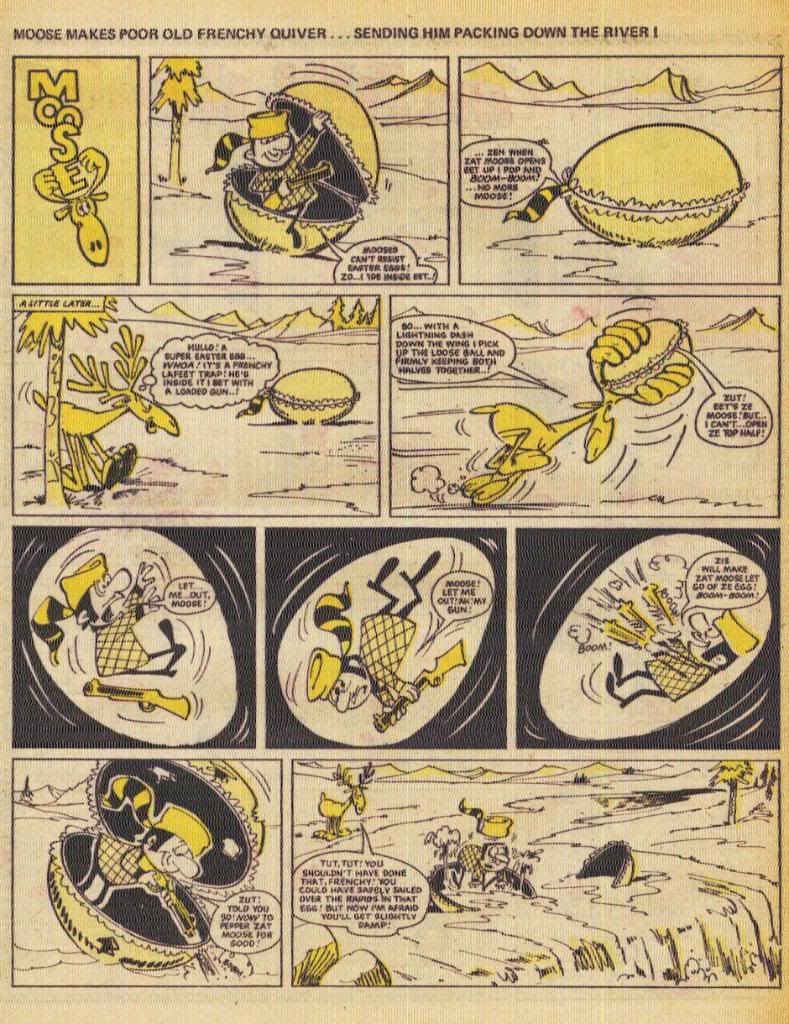 No.99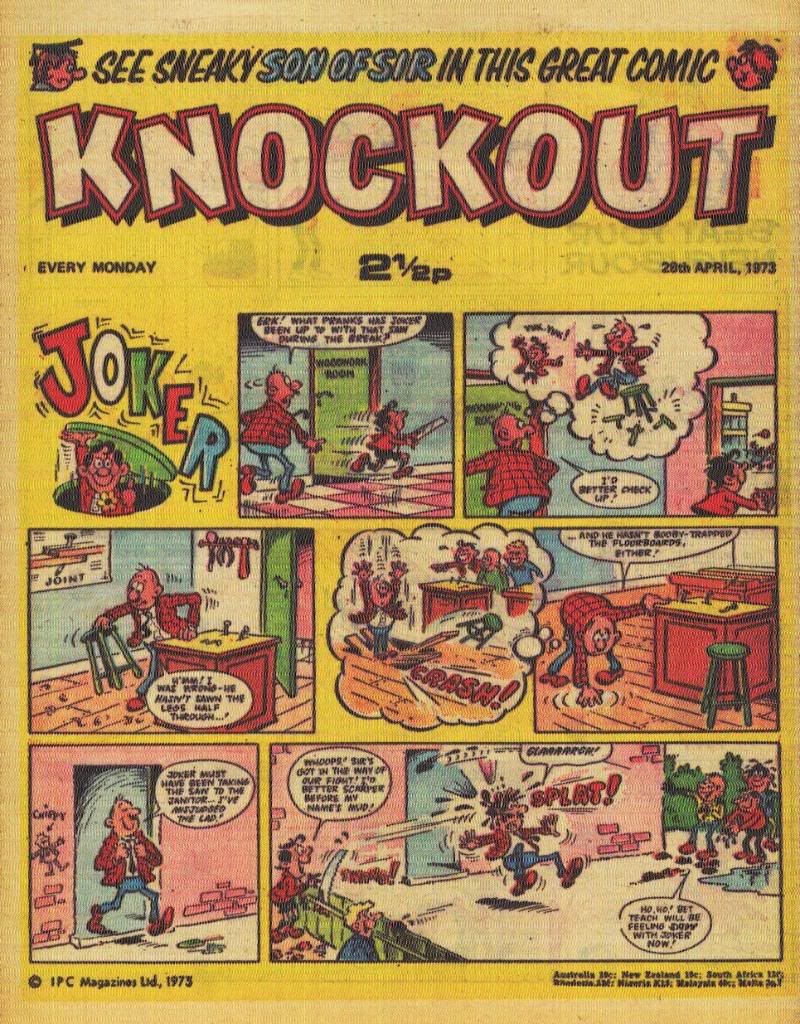 No.100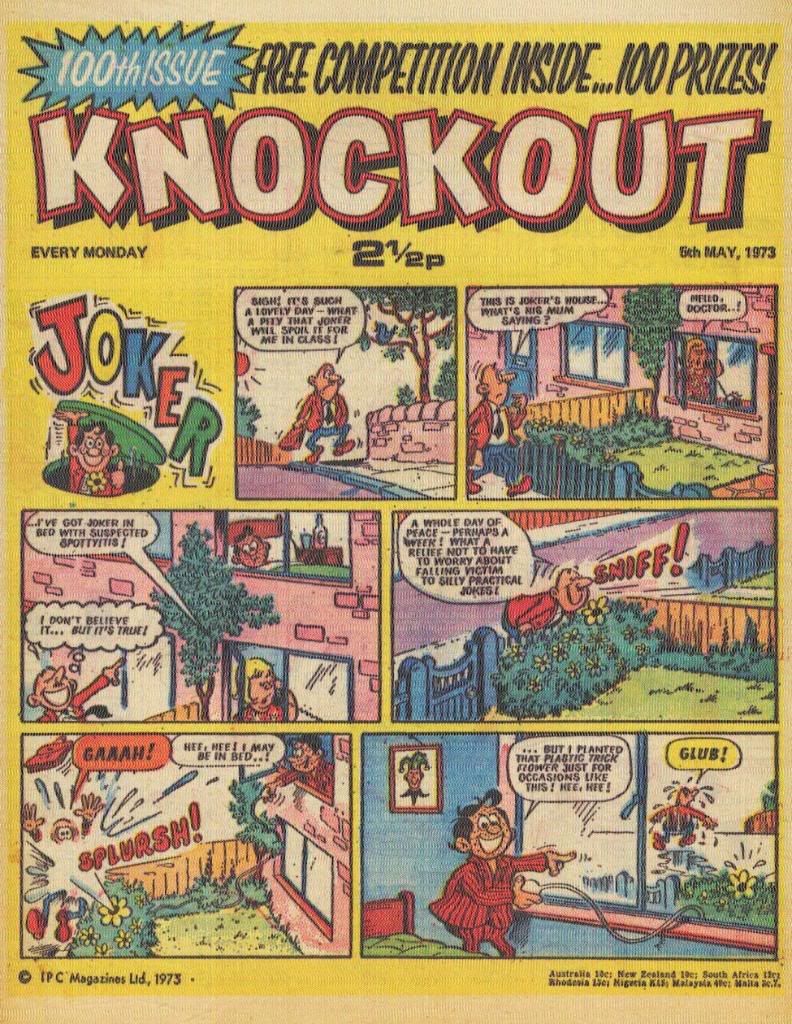 No.101
No.102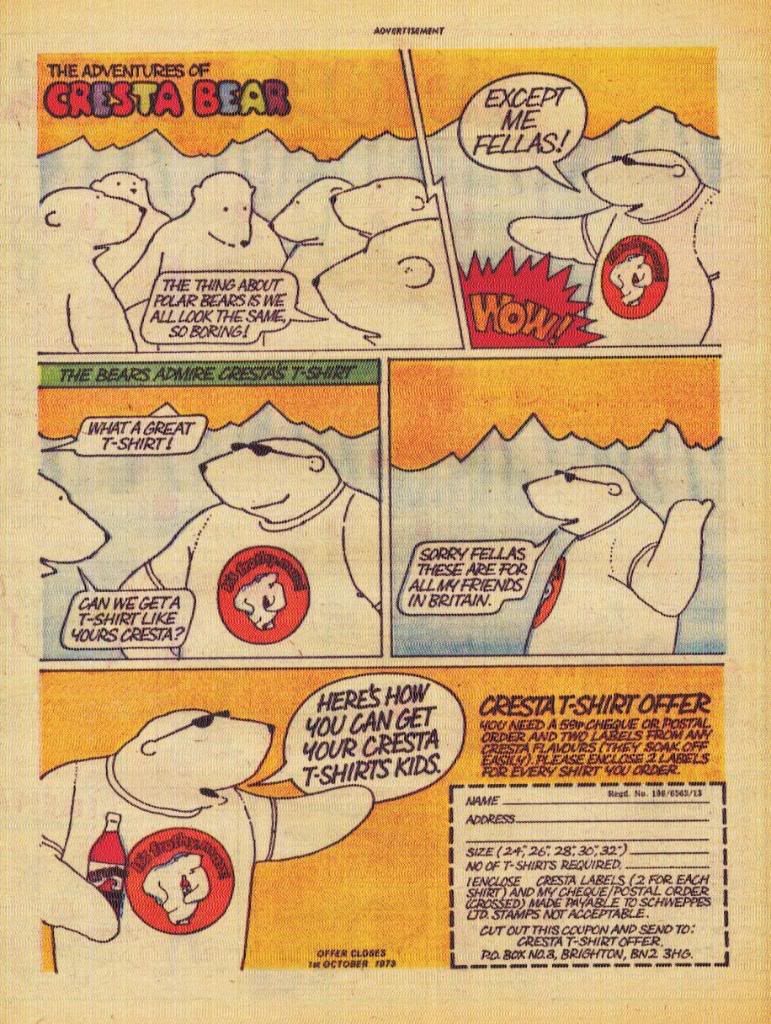 No.103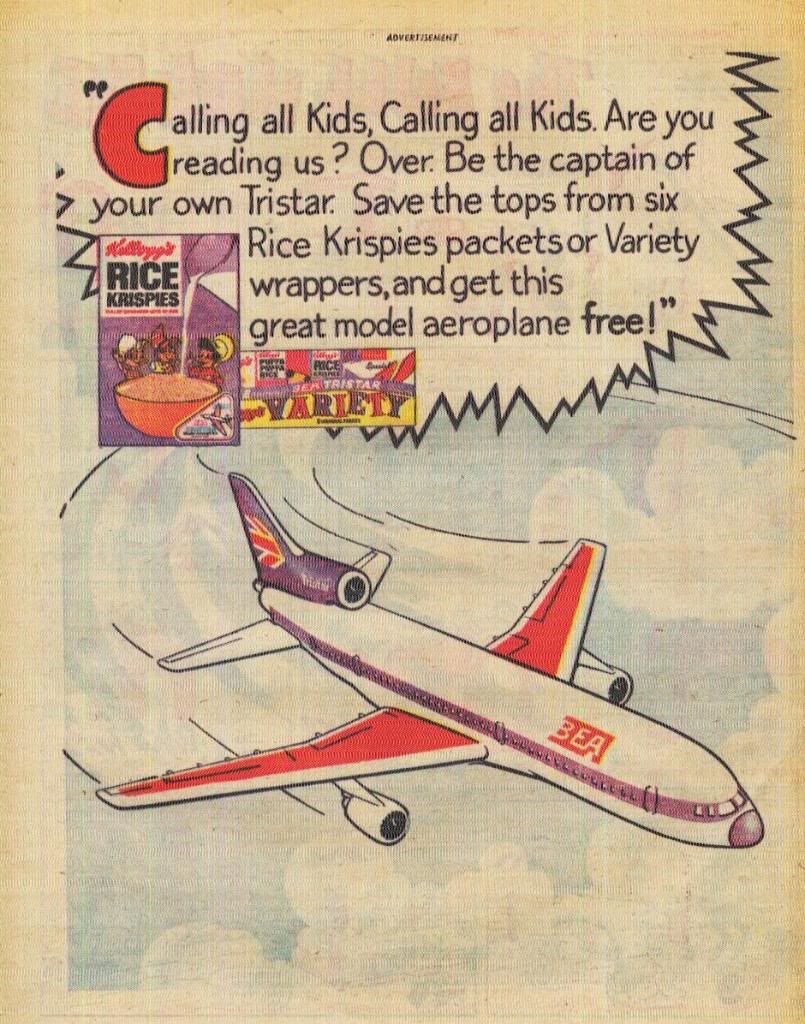 No.104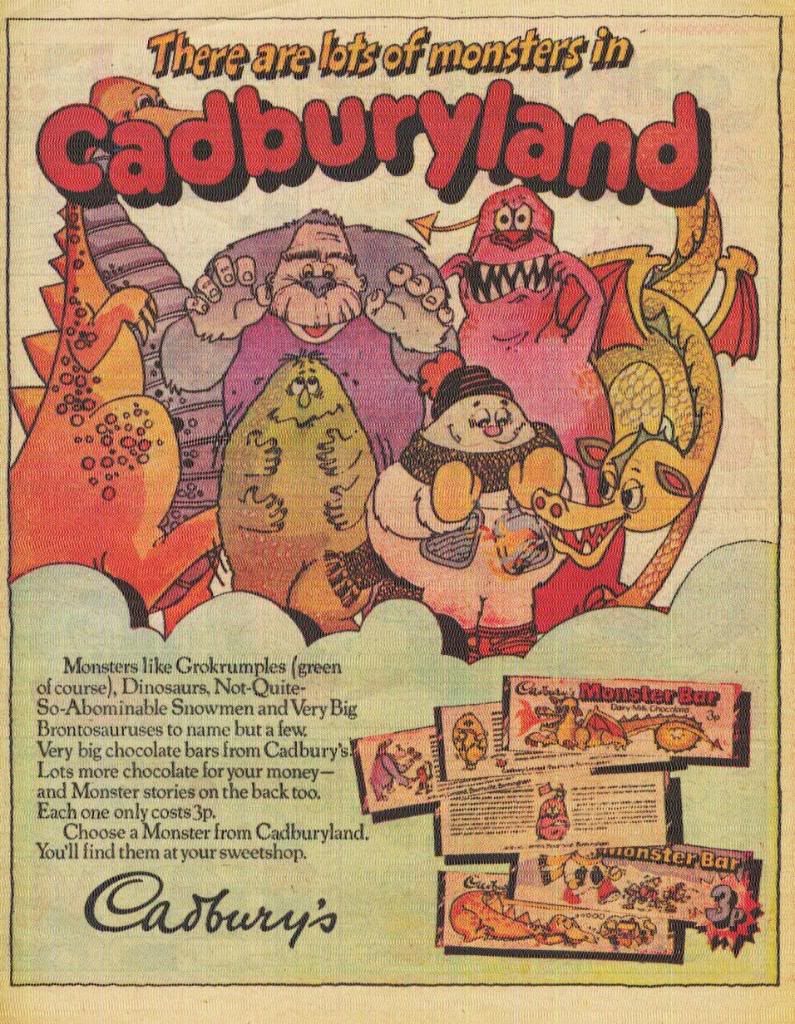 No.105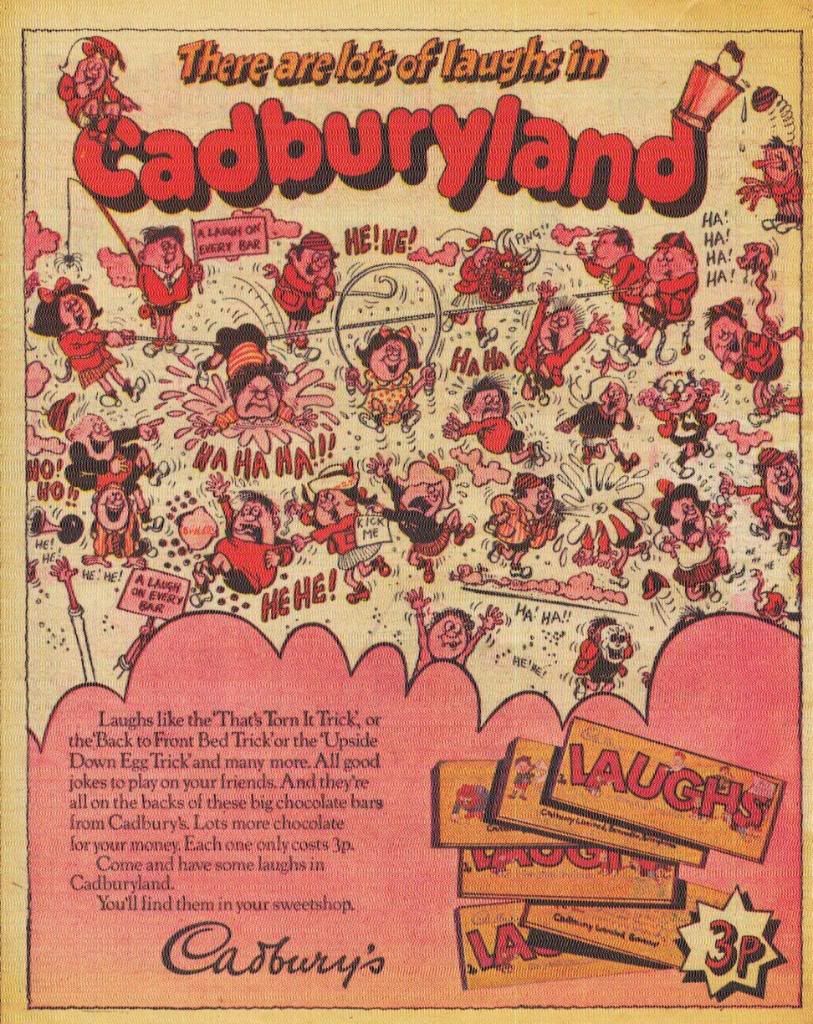 No.106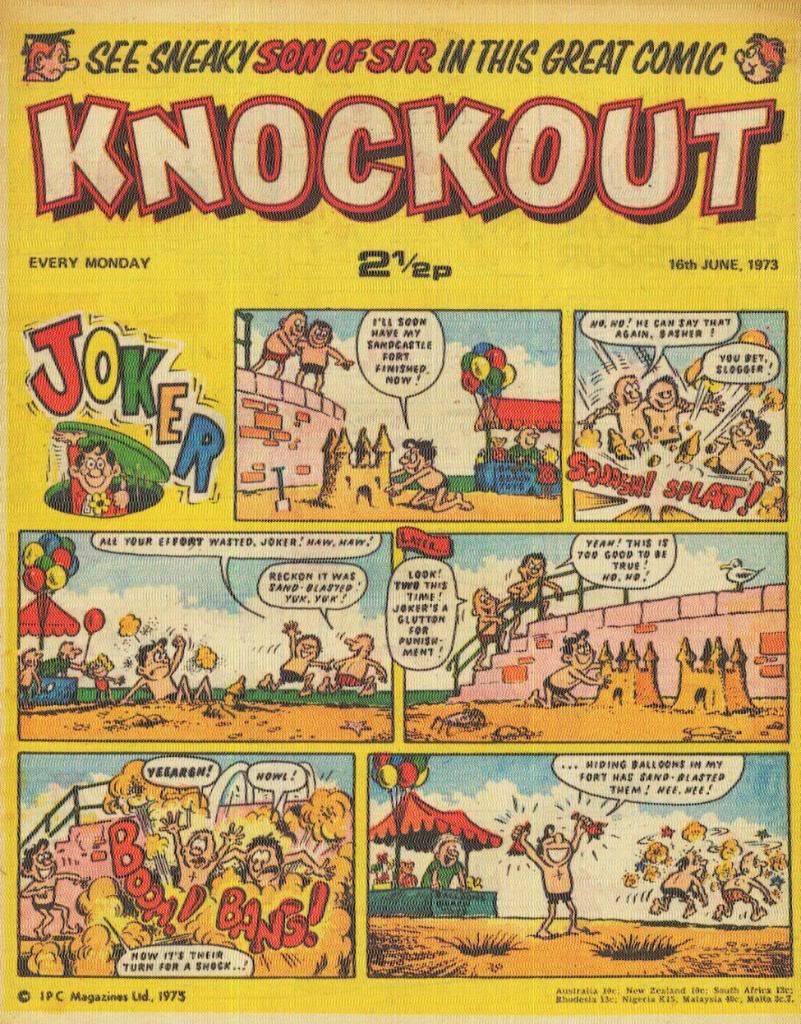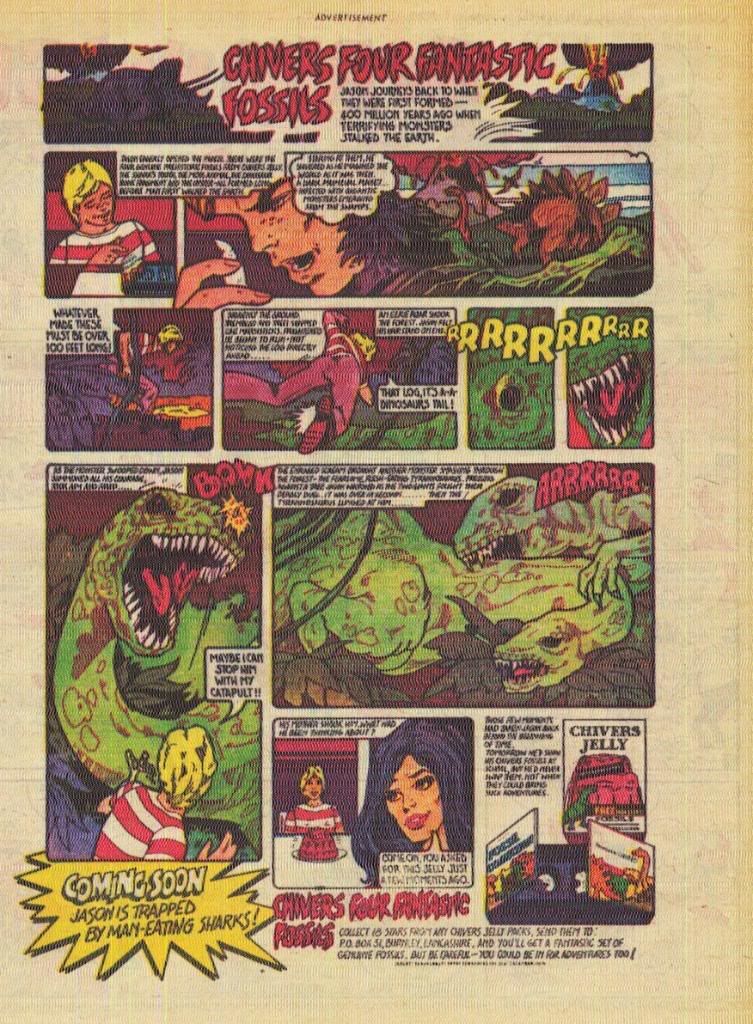 No.107(Final Issue)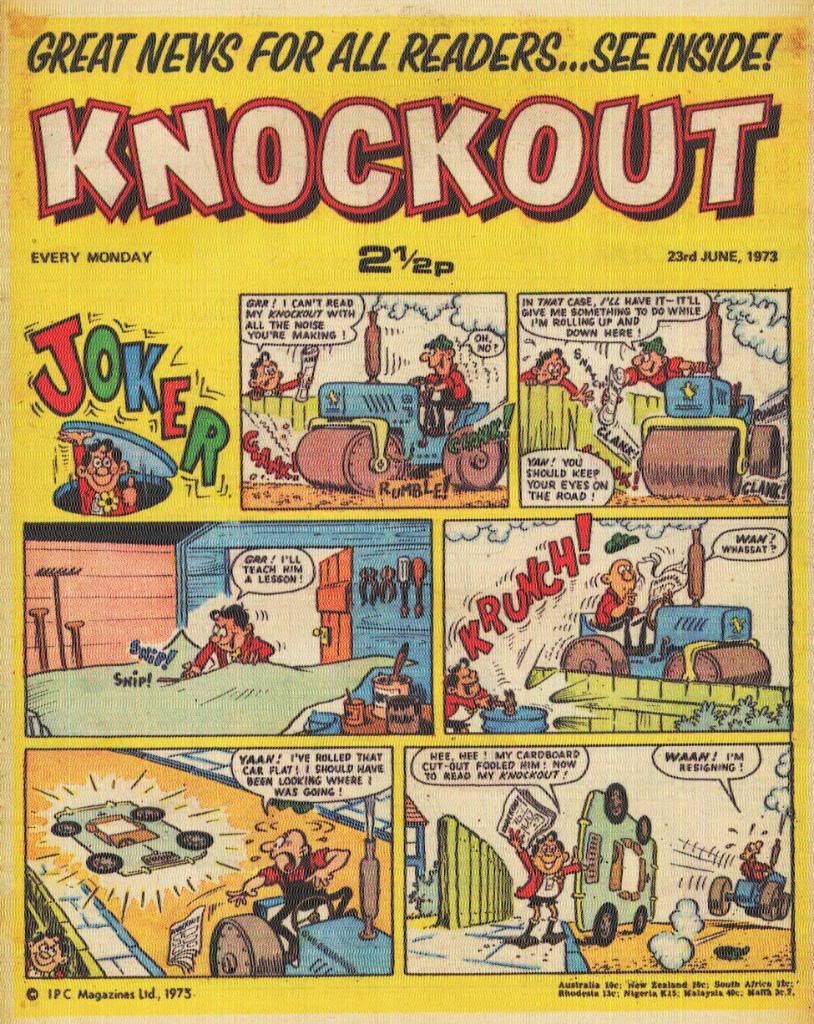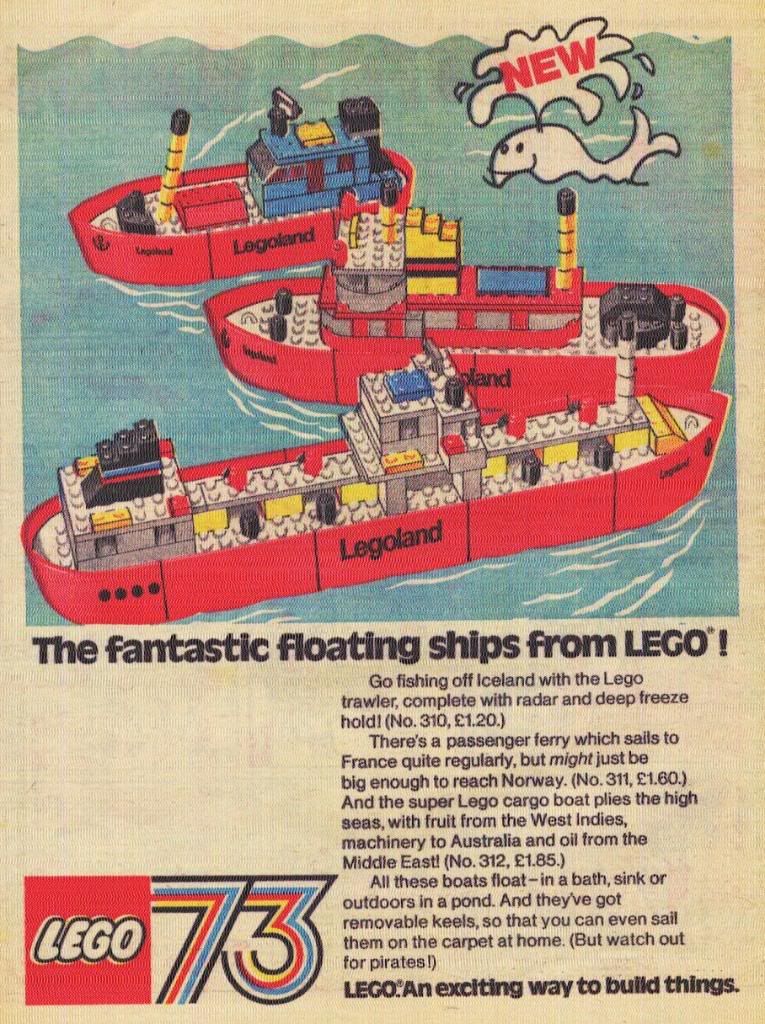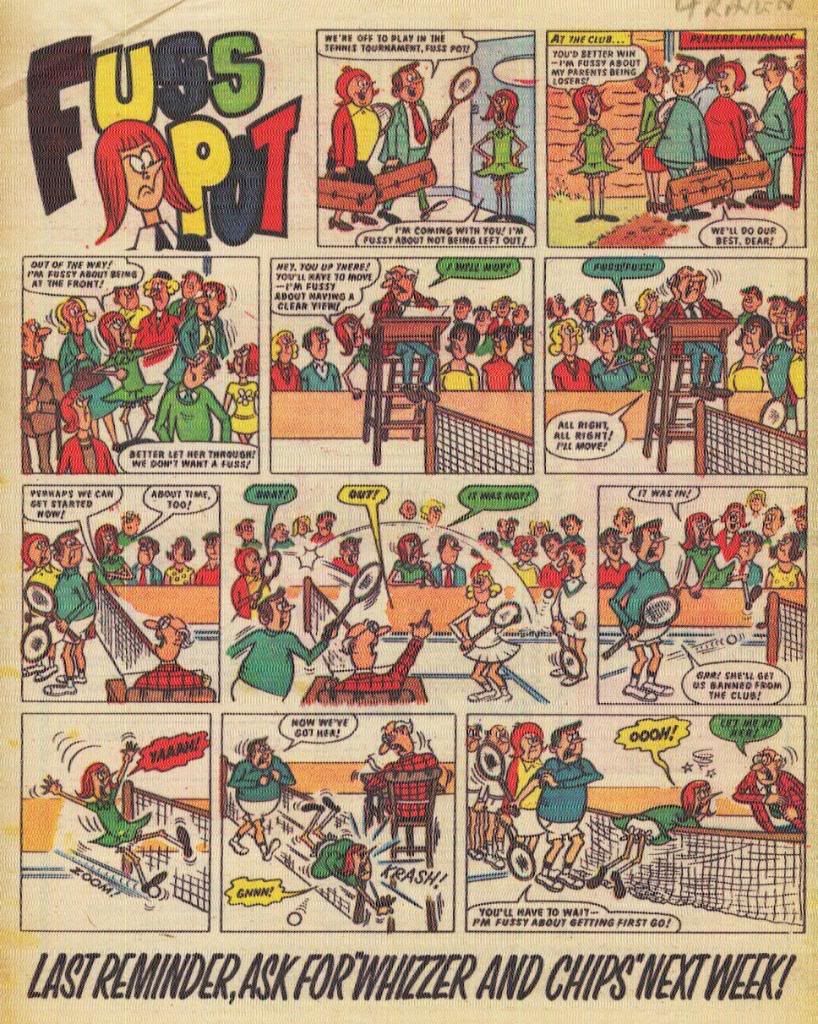 The last reminder at the bottom of the last page that 'Knockout' comic is no more.