No.55

Ad for Kellogg's Sugar Smacks in this weeks Issue, Knockout only seems to have one Ad per issue.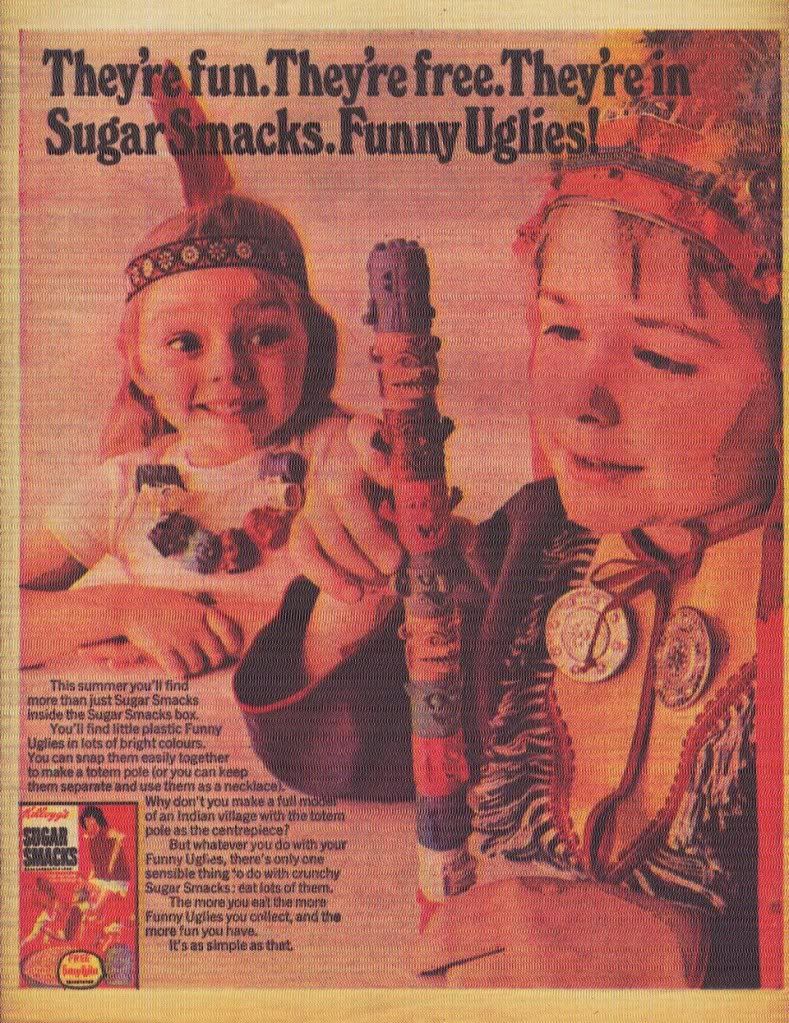 No.56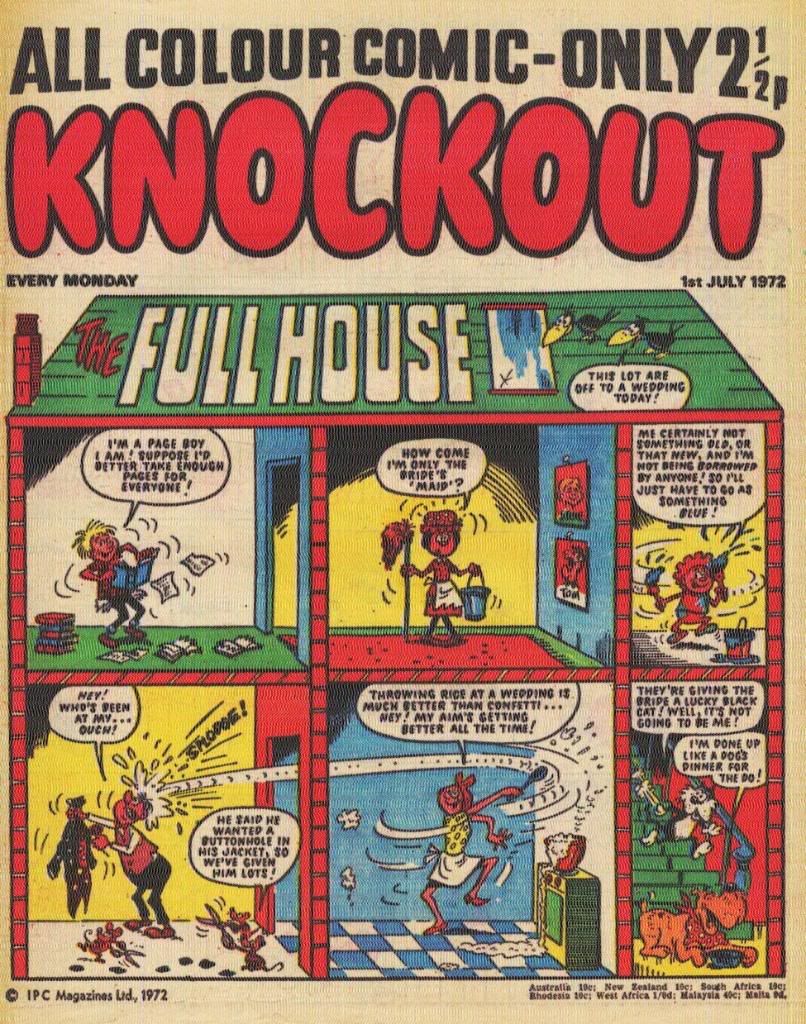 A nice little Ad for the shop 'Spar' giving away Disney cards.

No.57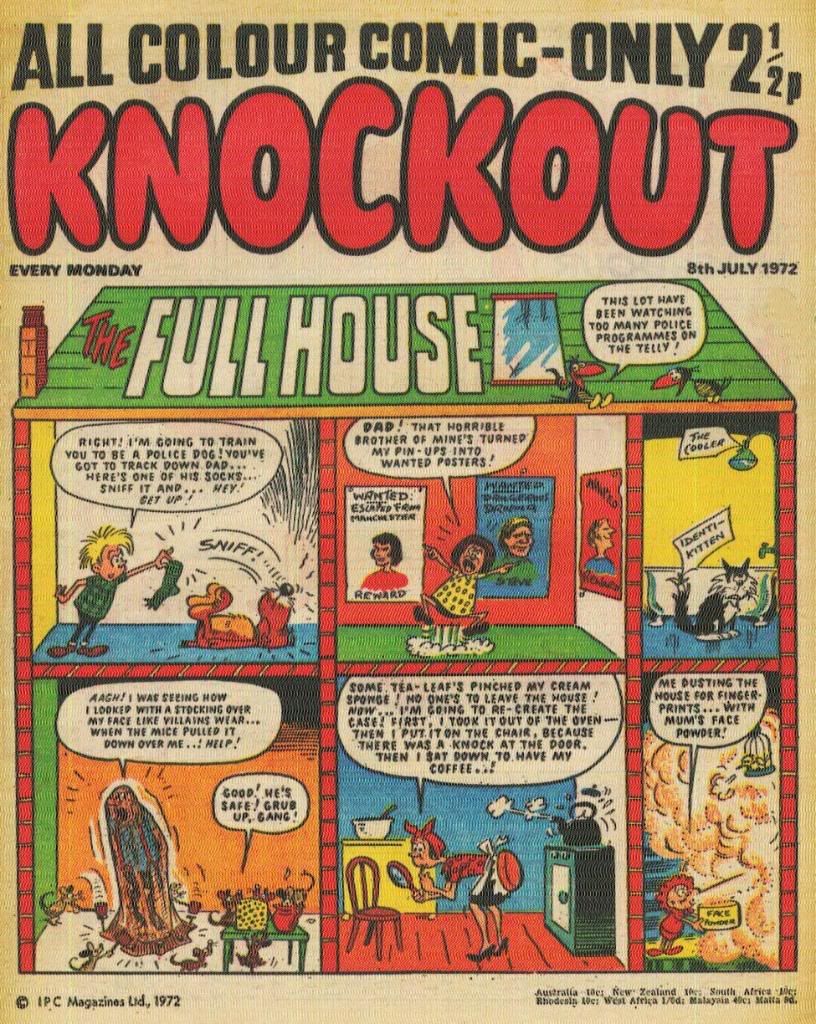 Issue 57 contained the same 'Spar' 'Disney' Ad as Issue 56.
No.58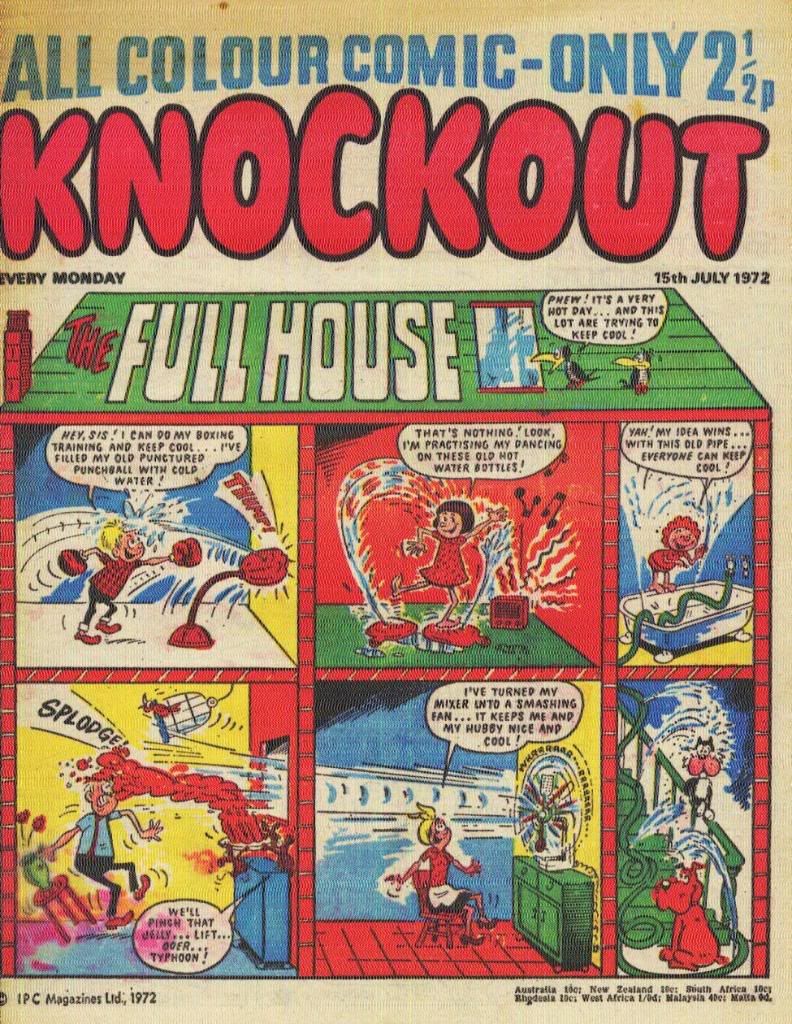 Ad for 'John West' skippers Herrings & Kippers packs, not really something I would have got my mum to go out and buy, even if it did have a free 'Sea Adventurer'.

No.59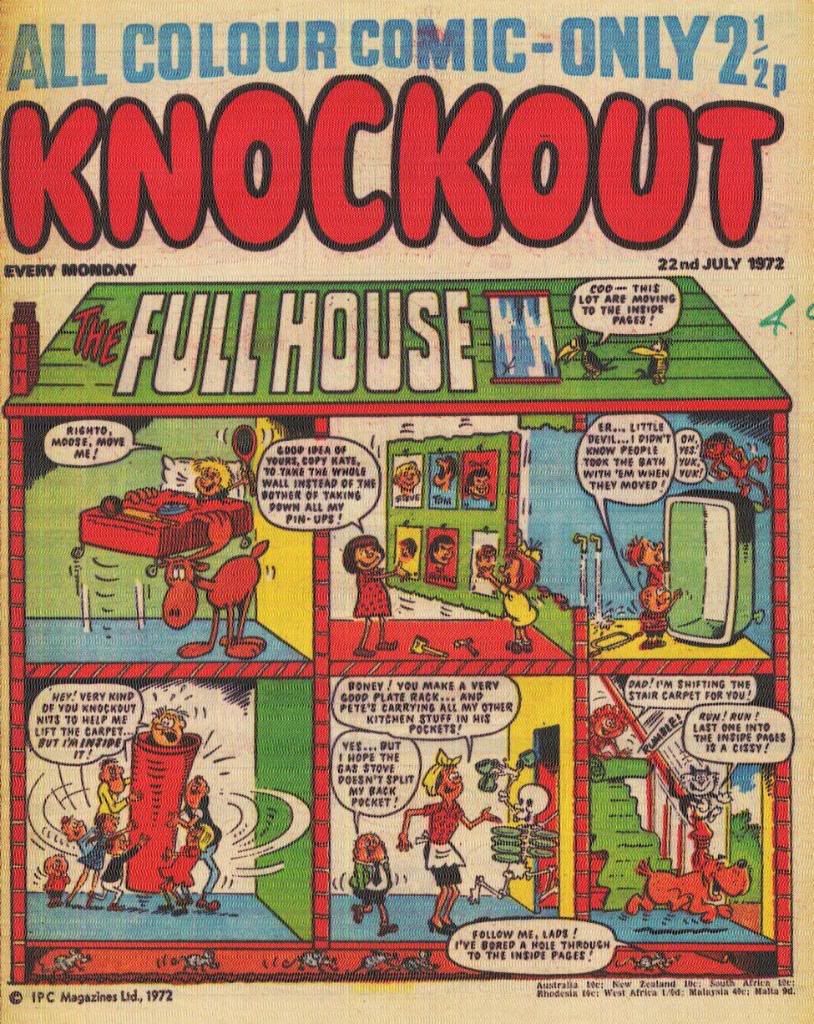 Ad for next weeks new look 'Knockout' .The 'Moose' strip was missing from this issue, free gold fish with a 'Chivers Jelly' Ad????Also the last Issue with 'Copy Kate' in.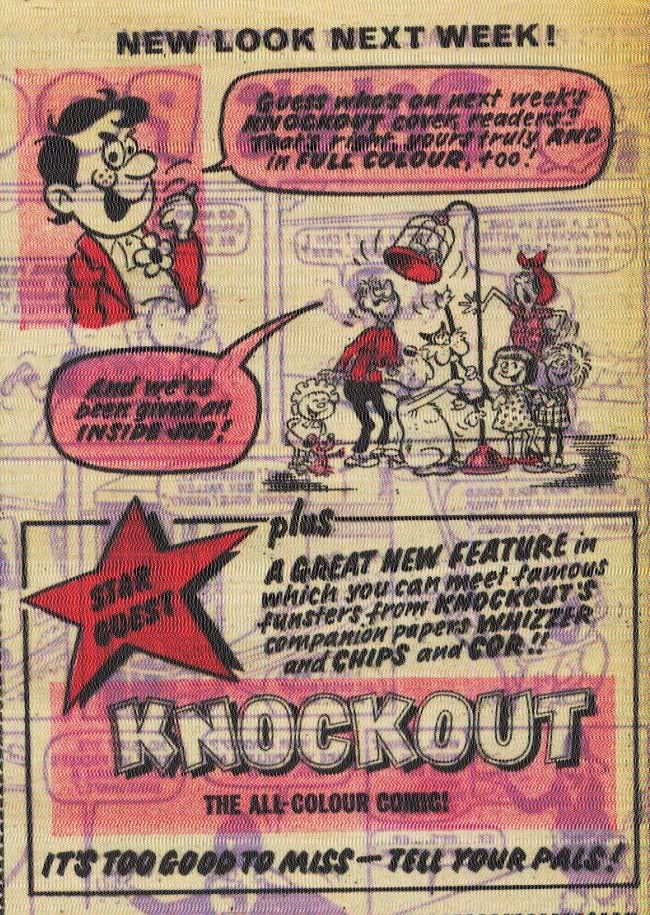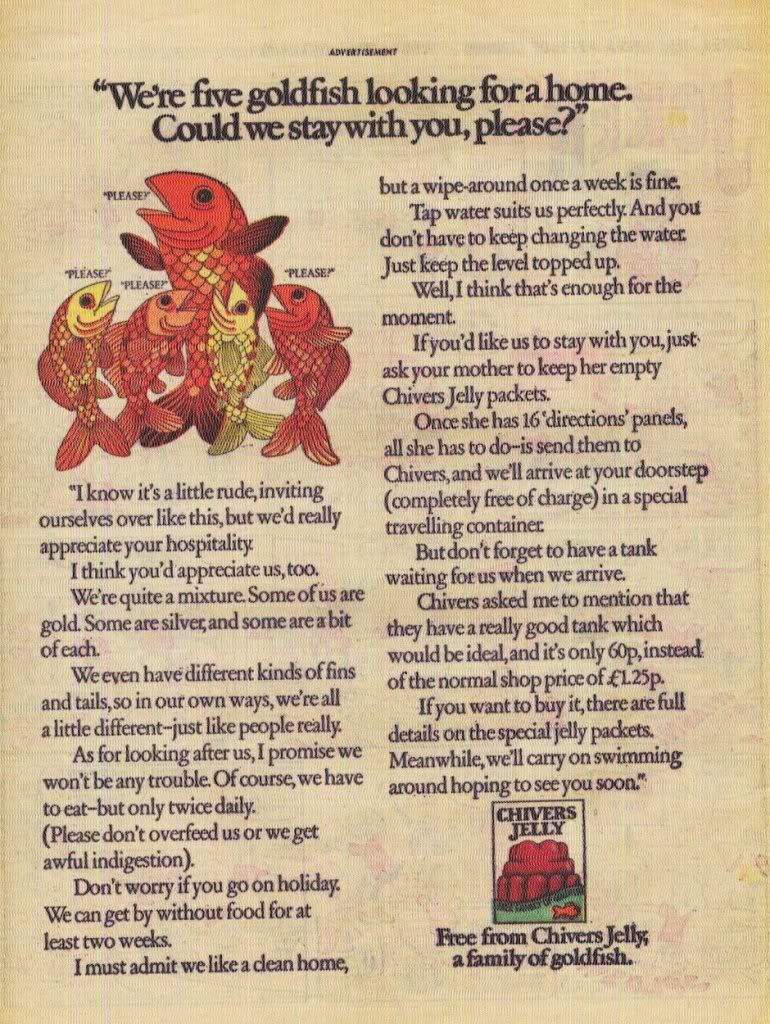 No.60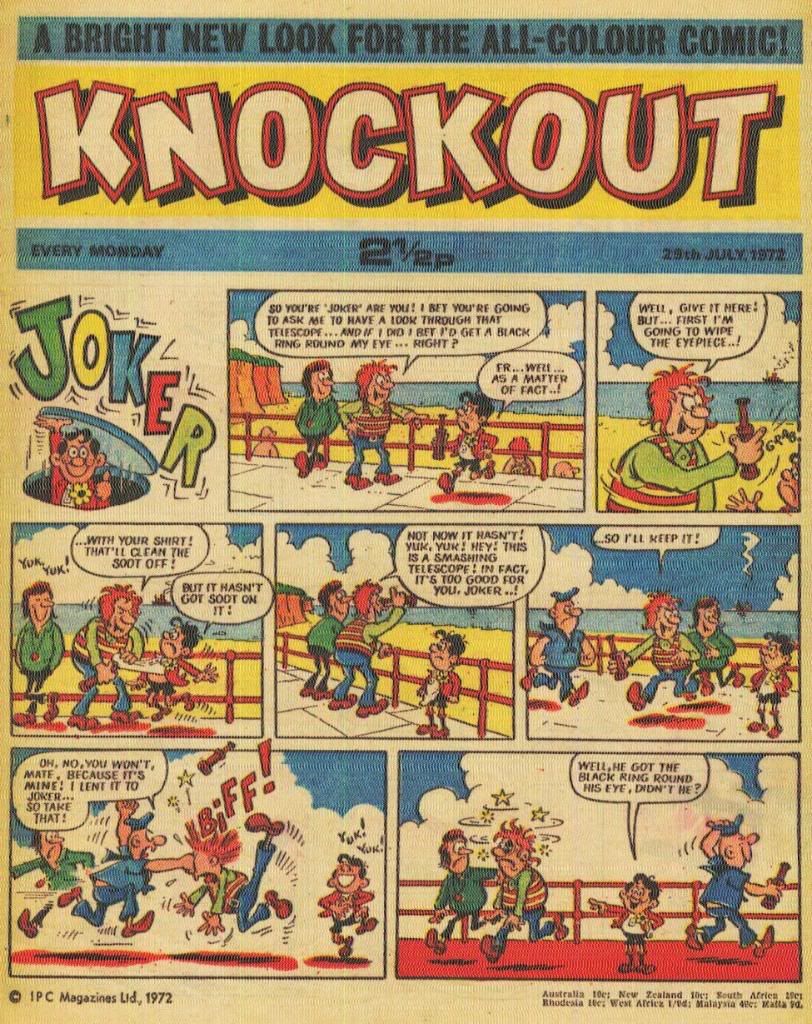 The cover has a new Mast and 'Full House' has been replaced by 'Joker'.Issue 60 see's the start of guest Appearance's from 'Whizzer & Chips & 'Cor' comics.I wonder what the changes were to 'Whizzer & Chips' & 'Cor' at the same time? Click On link for strips from 'Whizzer & Chips'
http://knockoutcomic1970s.blogspot.com/2010/02/whizzer-chips-guest-appearances-strips.html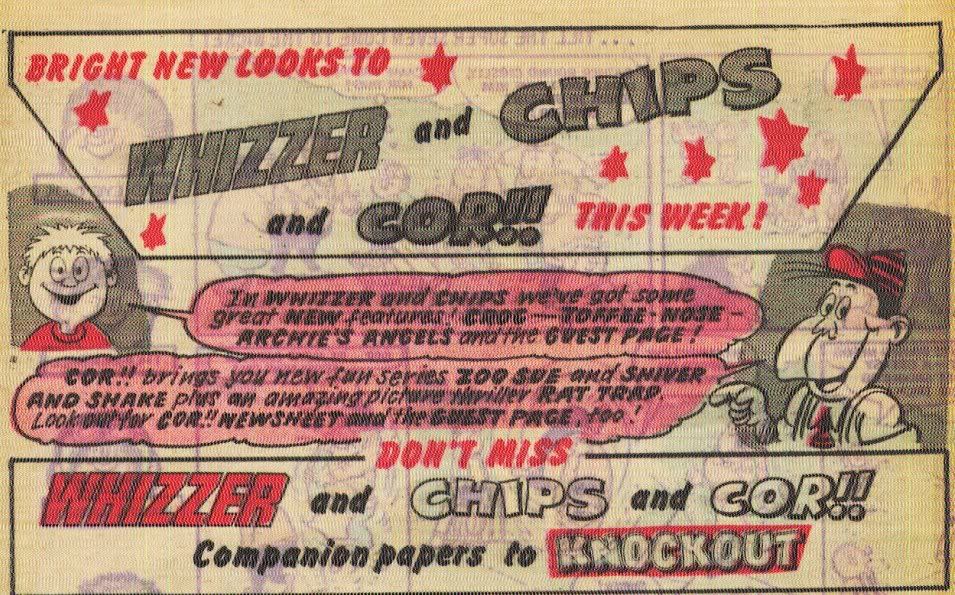 'Sid's Snake' Makes a guest appearance from 'Whizzer & Chips' in place of 'Knockouts' 'Copy Kate' which ended in Issue 59.


Another Kellogg's Ad in Issue 60.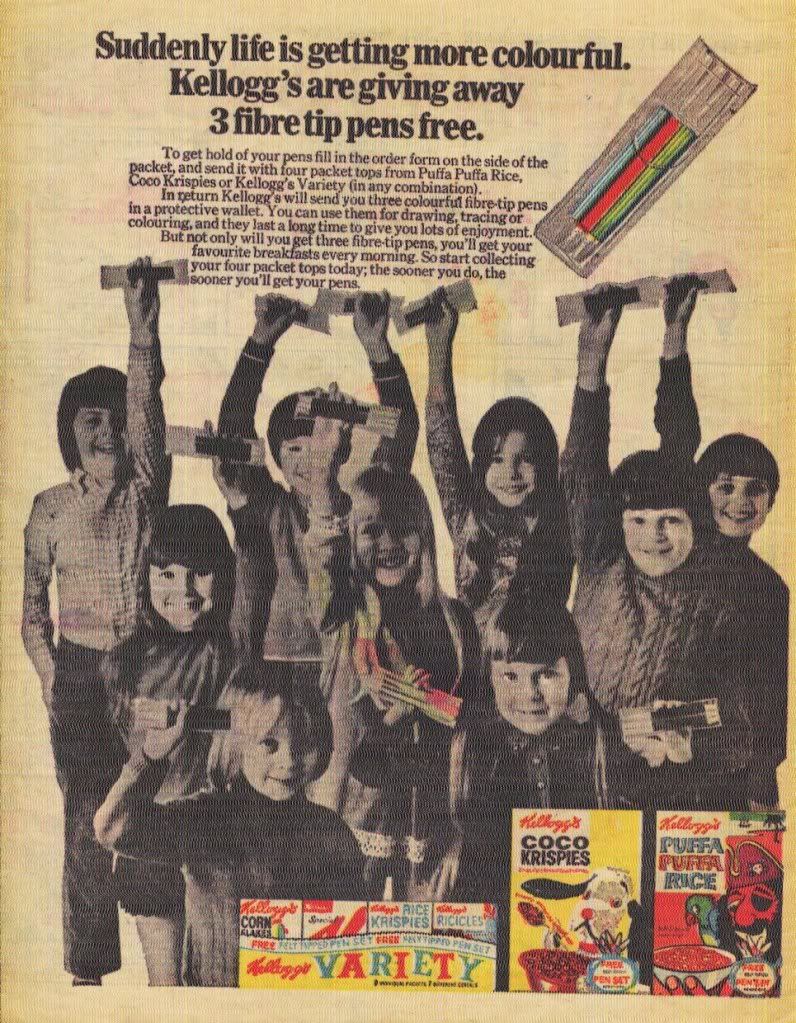 No.61



A Cor! strip makes it's first guest appearance with 'Tom Boy' click on link to see all Cor! Strips.
http://knockoutcomic1970s.blogspot.com/2010/02/cor-guest-appearances-strips.html
I Miss 'The Full House' not being in colour on the front cover.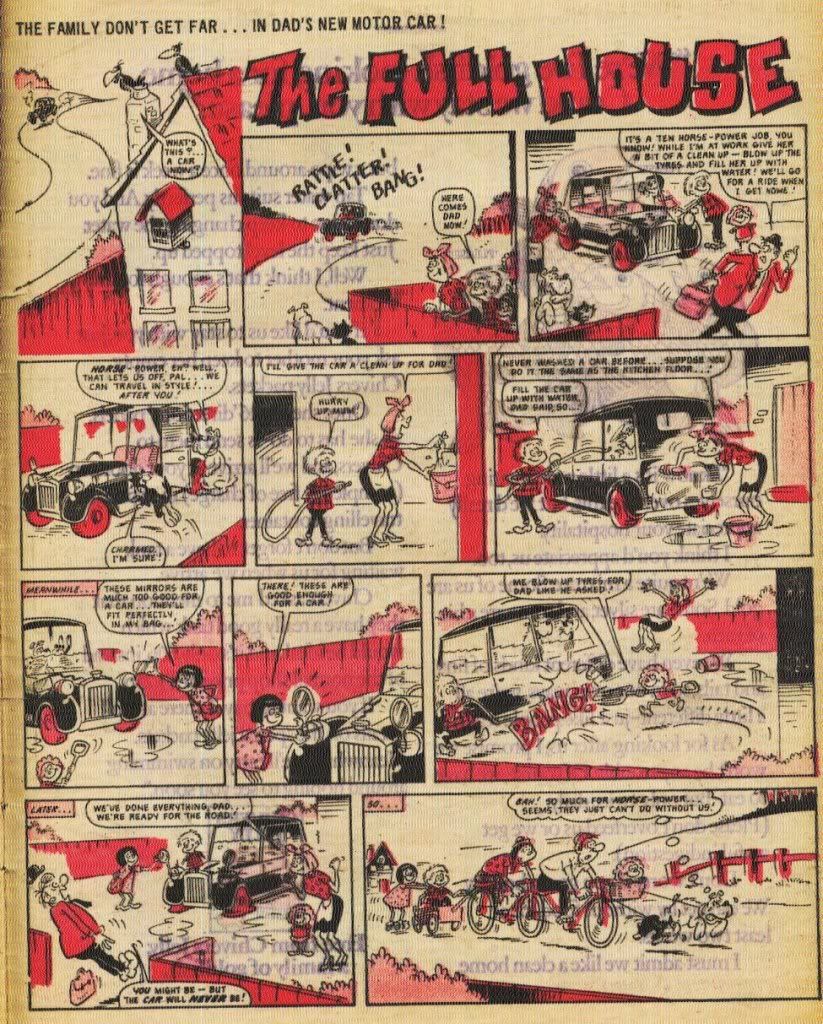 No.63


Moose's half page aways ment an Ad appeared on a full page.




No.64


Kellogg's Ad getting ready for the 1972 Olmpic games.




No.65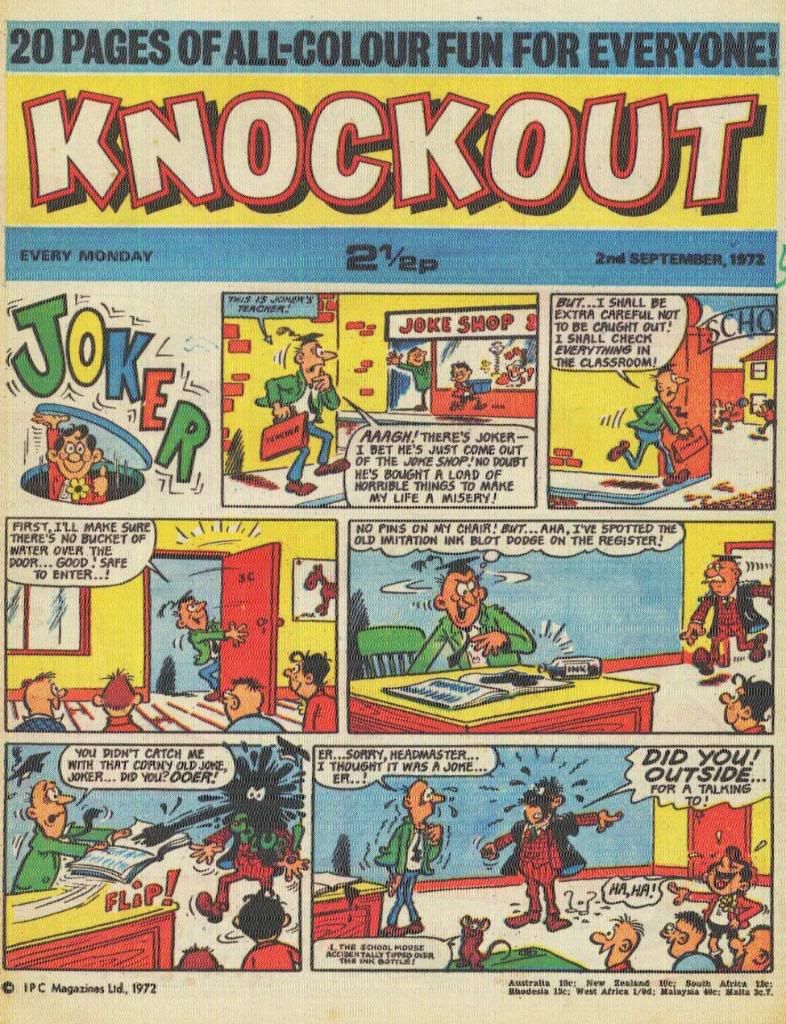 The Toffs and the Toughs still ever present after 65 Issues with thier double page spread.




No.66


It's that time of the year when the Ads for the latest Annuals come out this was 'Knockouts' first Annual dated 1973.




No.67


A second different Ad for 'Knockout' Cor! & 'Whizzer and Chips' Annuals also a rare half page of Shrimp strip.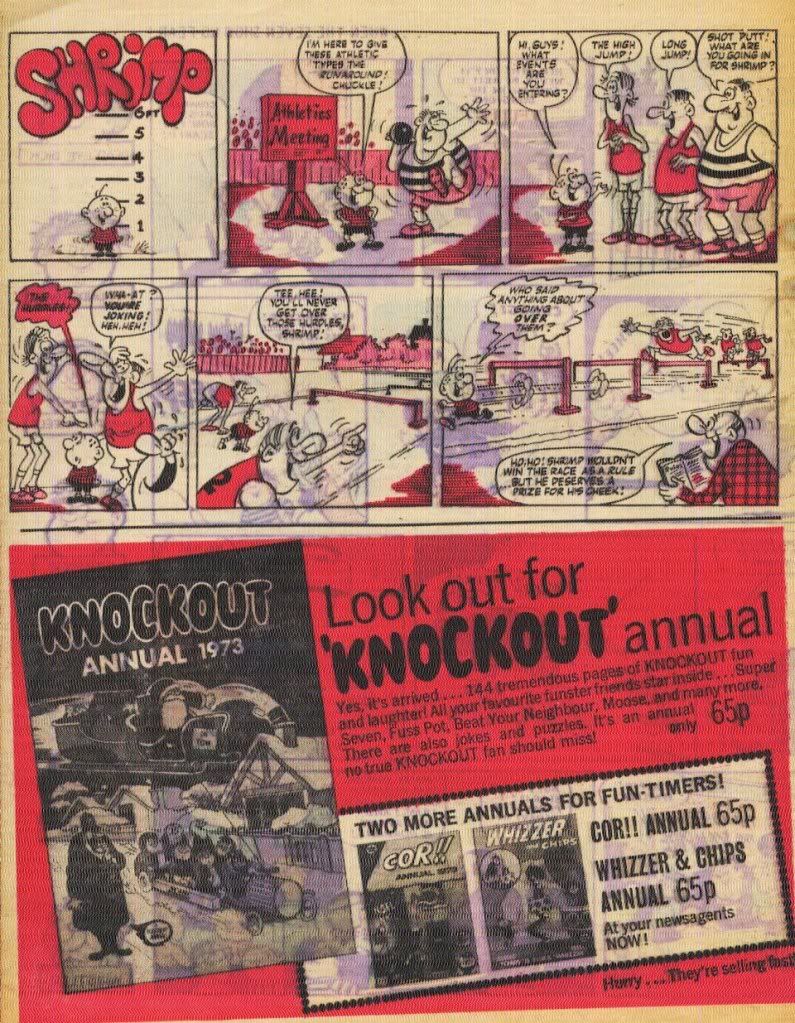 No.68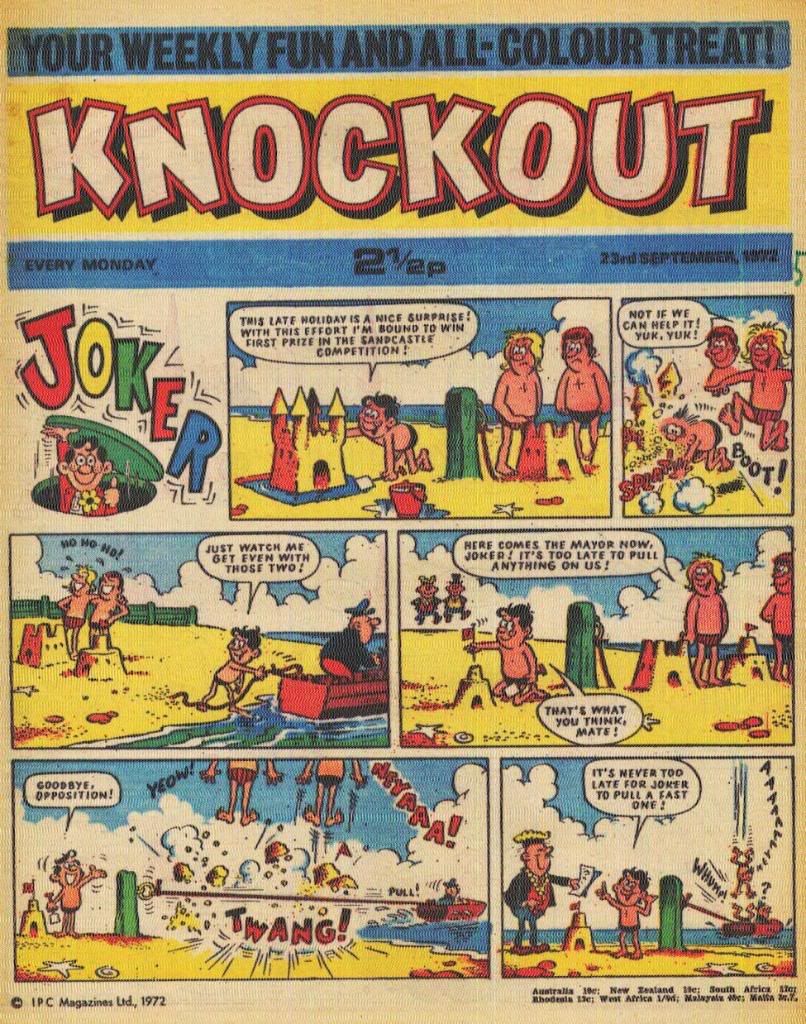 Part one of three Cresta Drink Ads.




No.69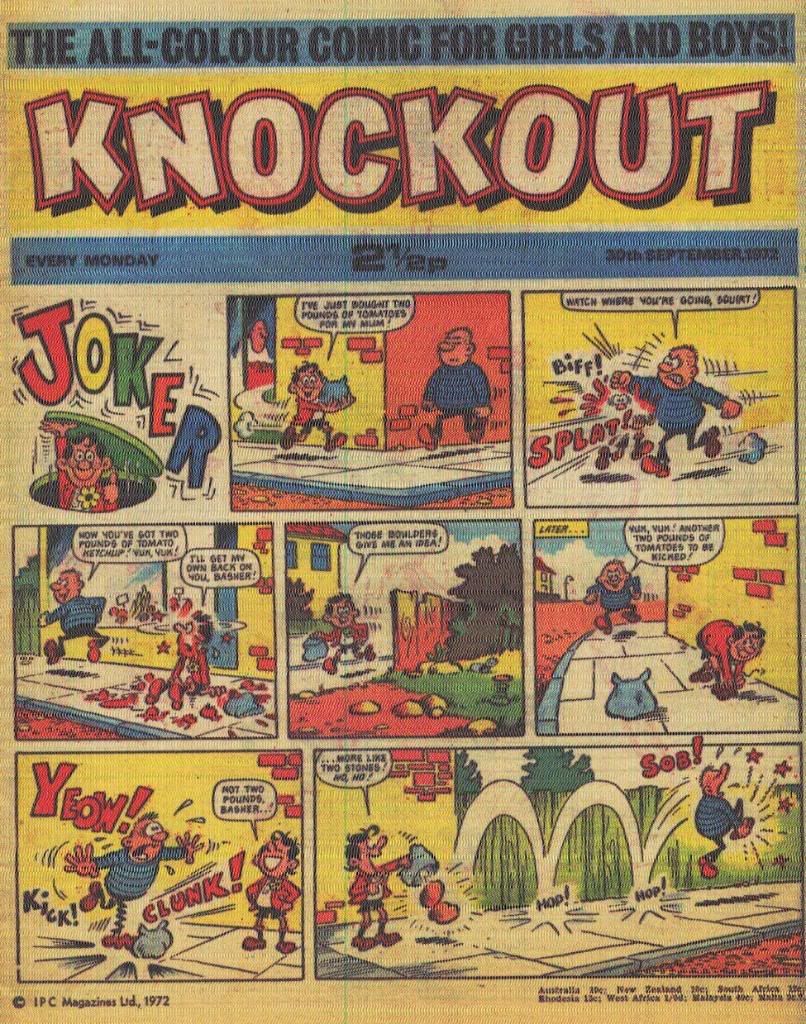 A nice back page colour 'Fuzz Pot'




No.70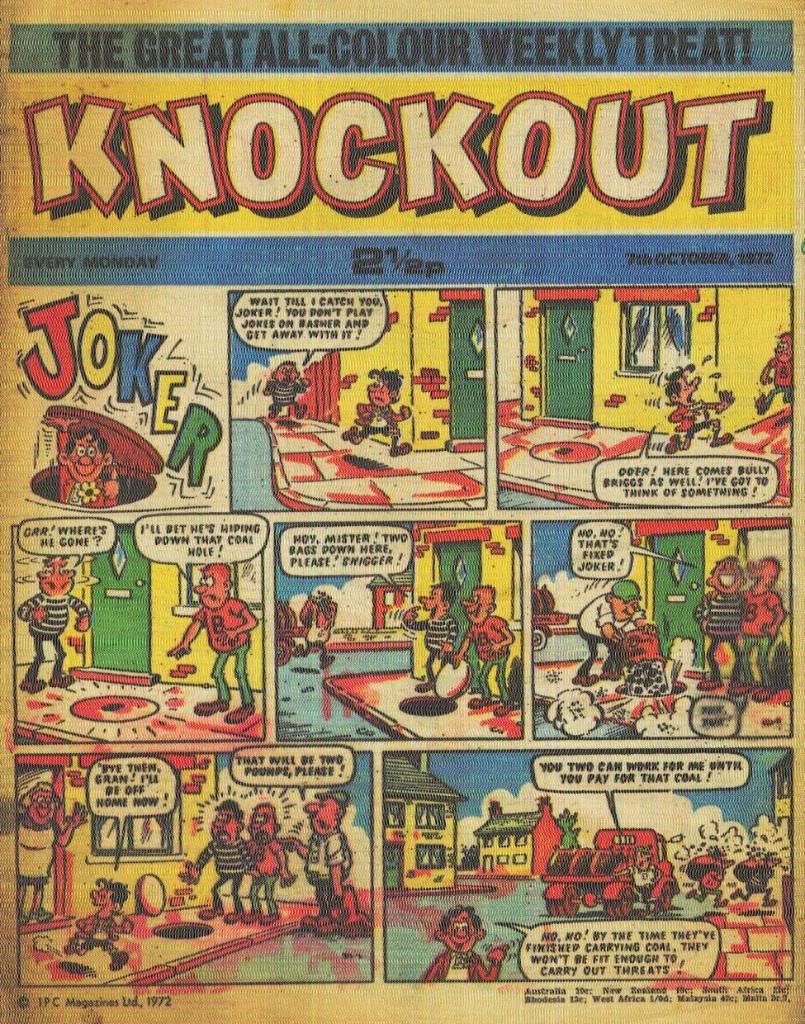 Part Two of the Cresta Drink Ad.




No.71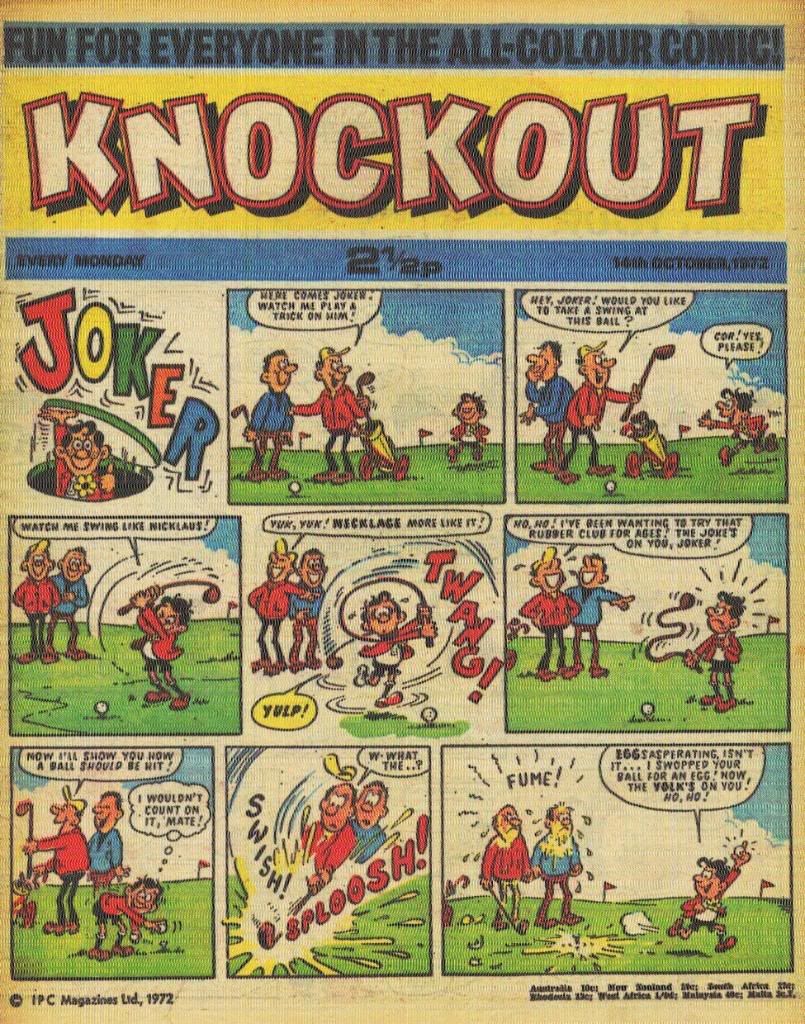 Part three of the Cresta Drink Ad.




No.72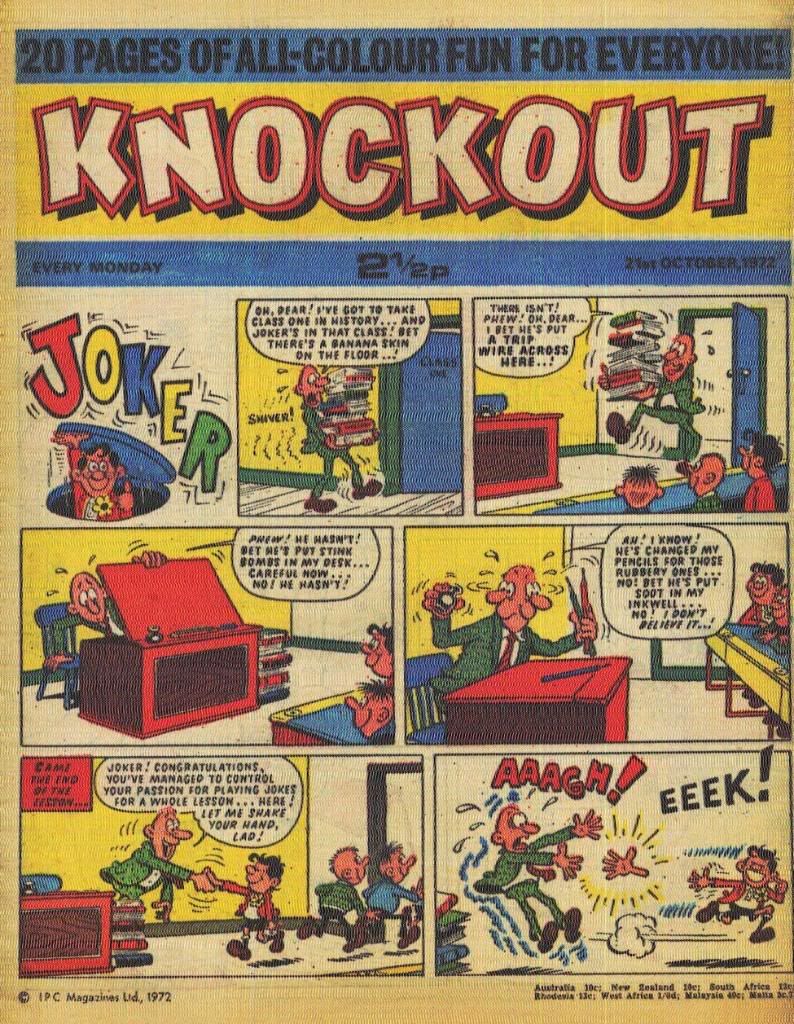 No.73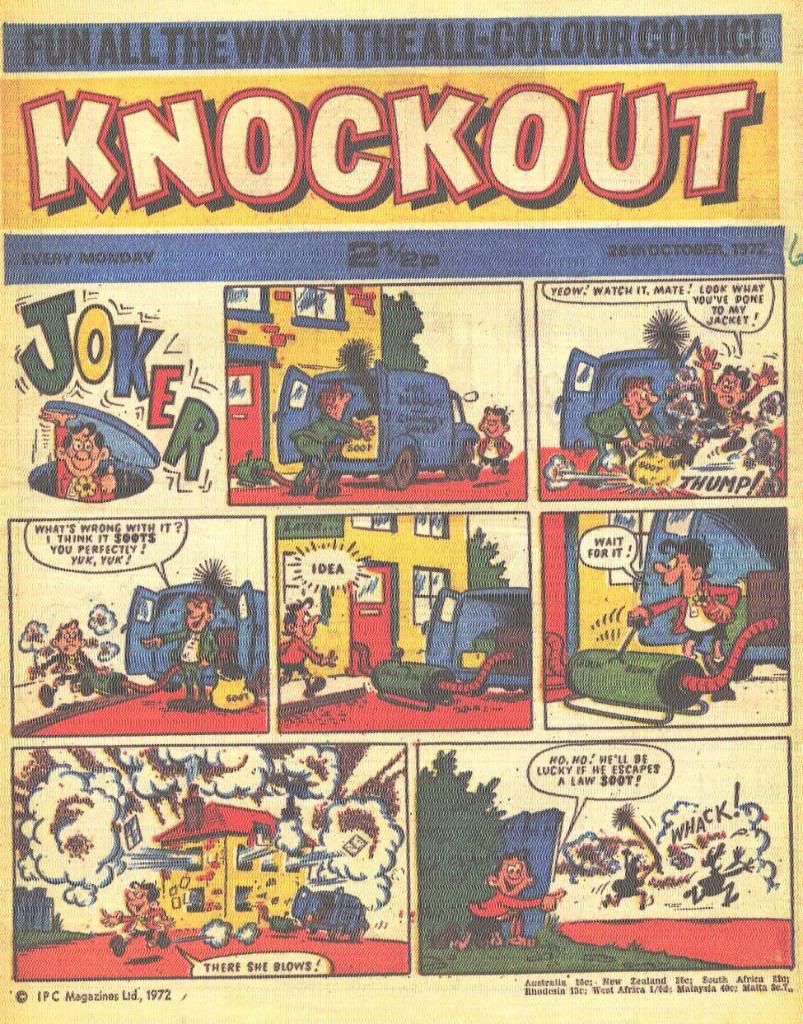 A Action Man code competition with a nice 'Smiths' crisp Ad.




No.74


Spears games Ad, I had one of these games called 'Coppit' they were only around 50p to 75p a game much cheaper but not as grand 'Waddingtons' games.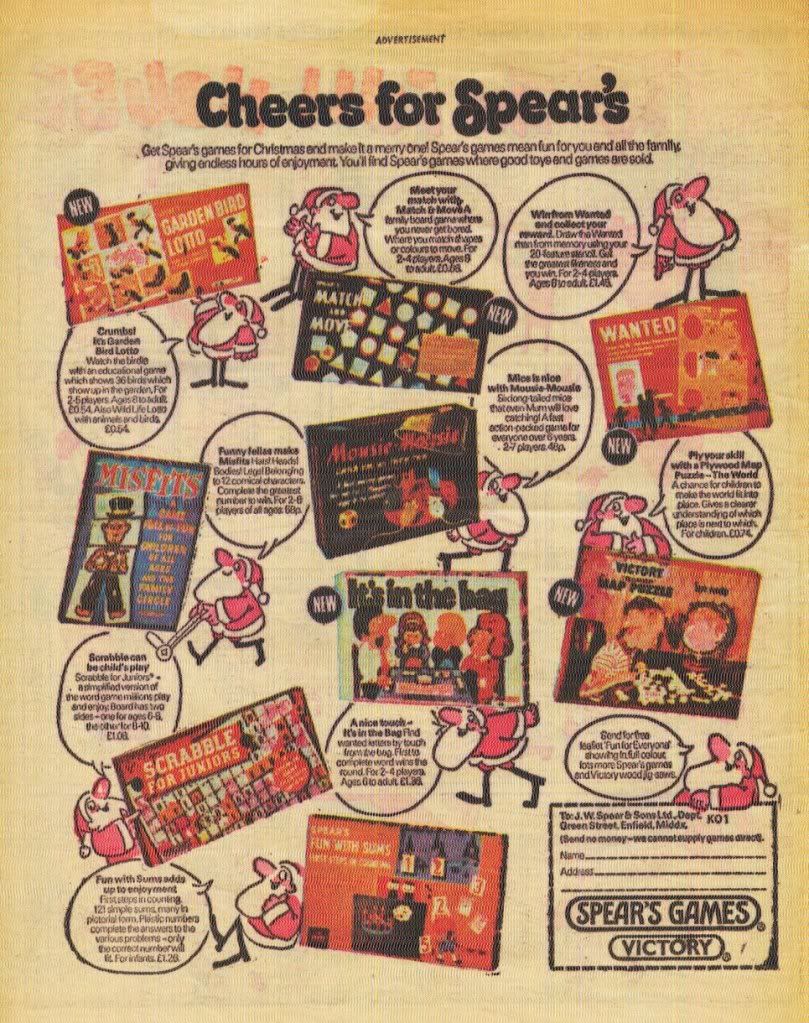 No.75


A repeat of Part three of the Cresta Drink Ad from Issue 71.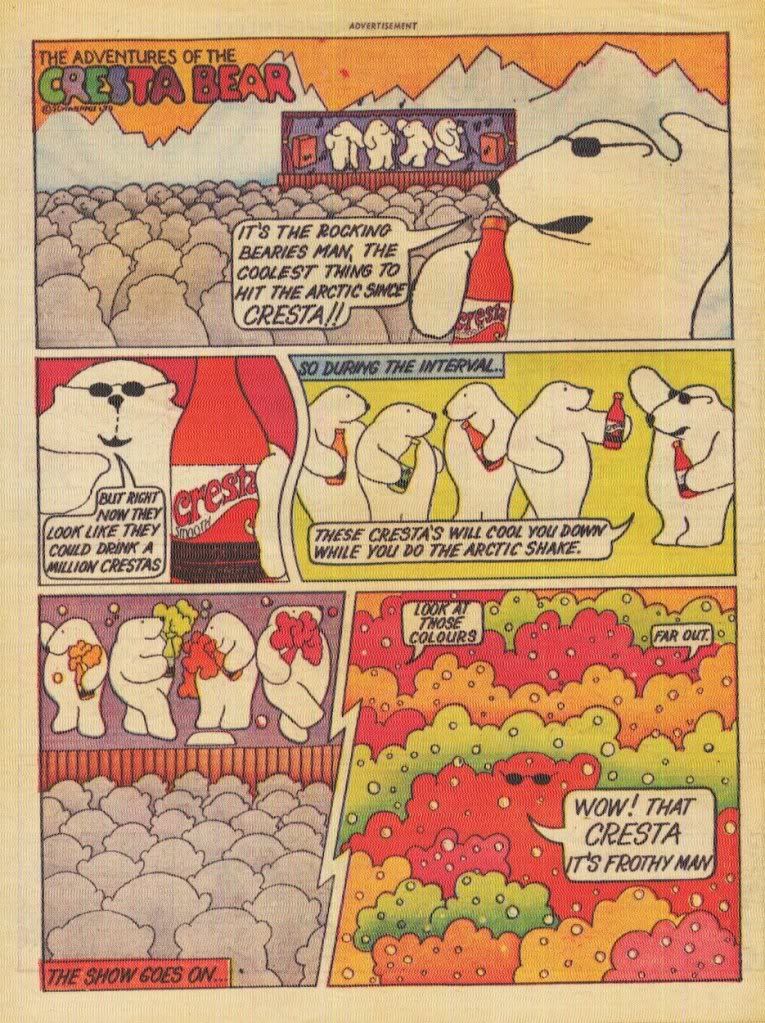 No.76


Pre iPod Nano days what fun we had with out 'View-Masters.




No.77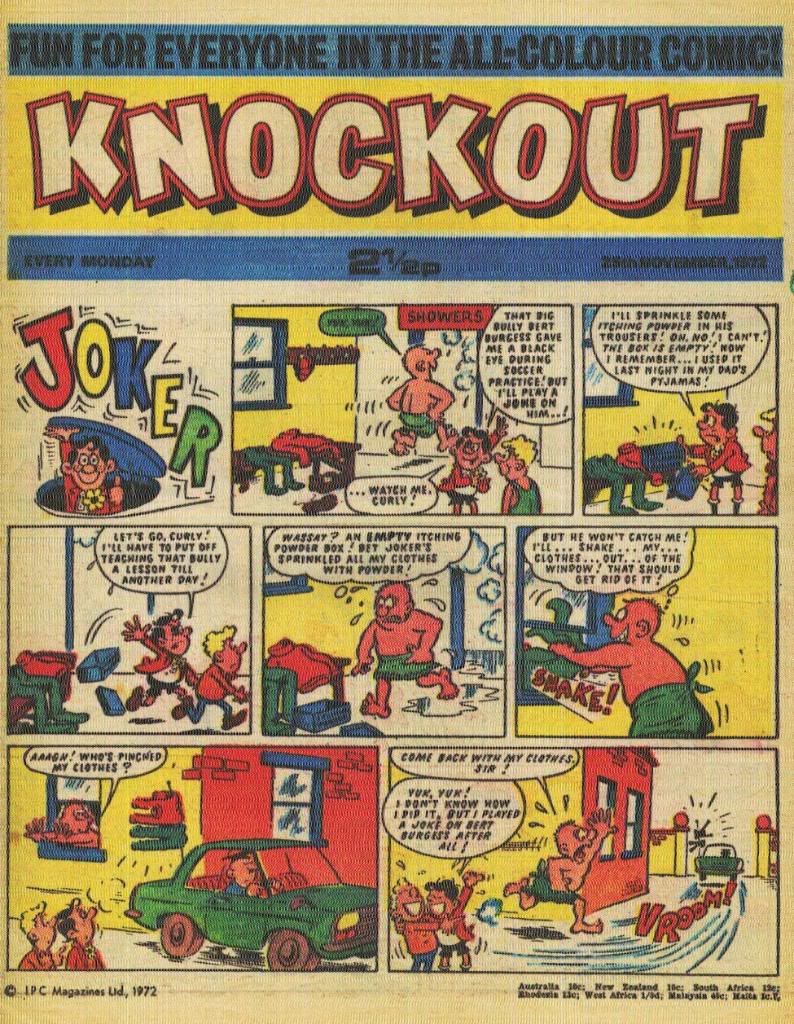 I never got a Subscription to any comic I collected, I always happy to buy it the day it came out, and why I didn't miss a copy was I did a paper round so was always there to buy it when it was delivered and on the counter.





No.78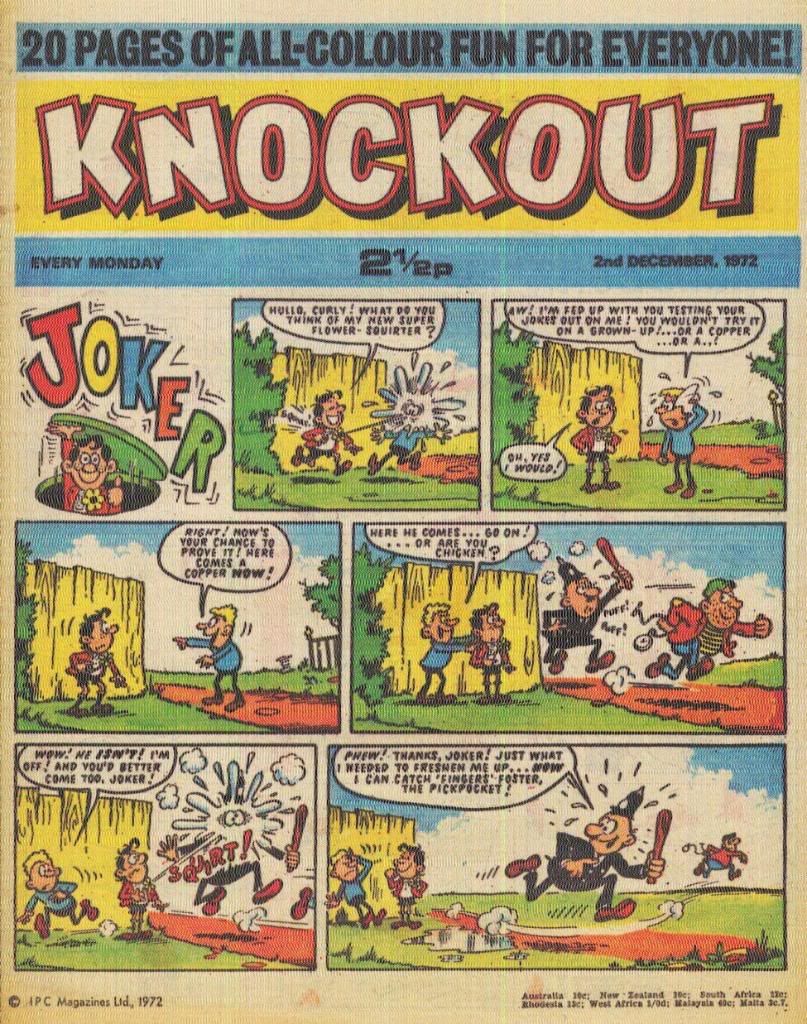 View-Master Ad again in Issue 78.




No.79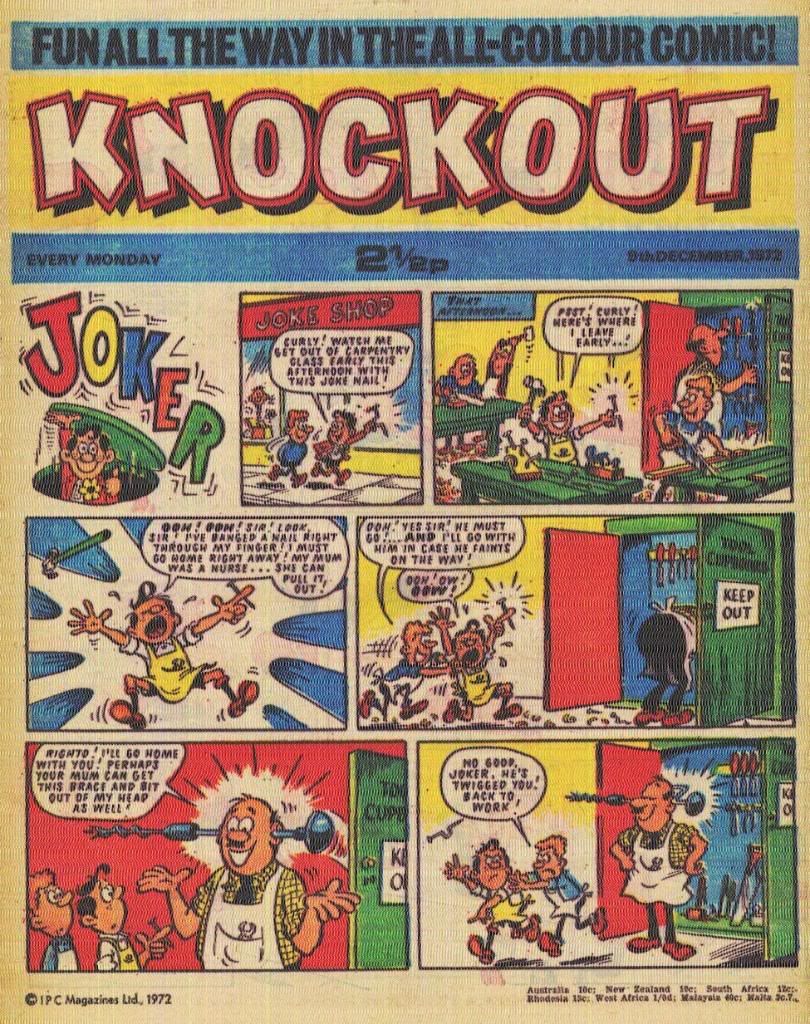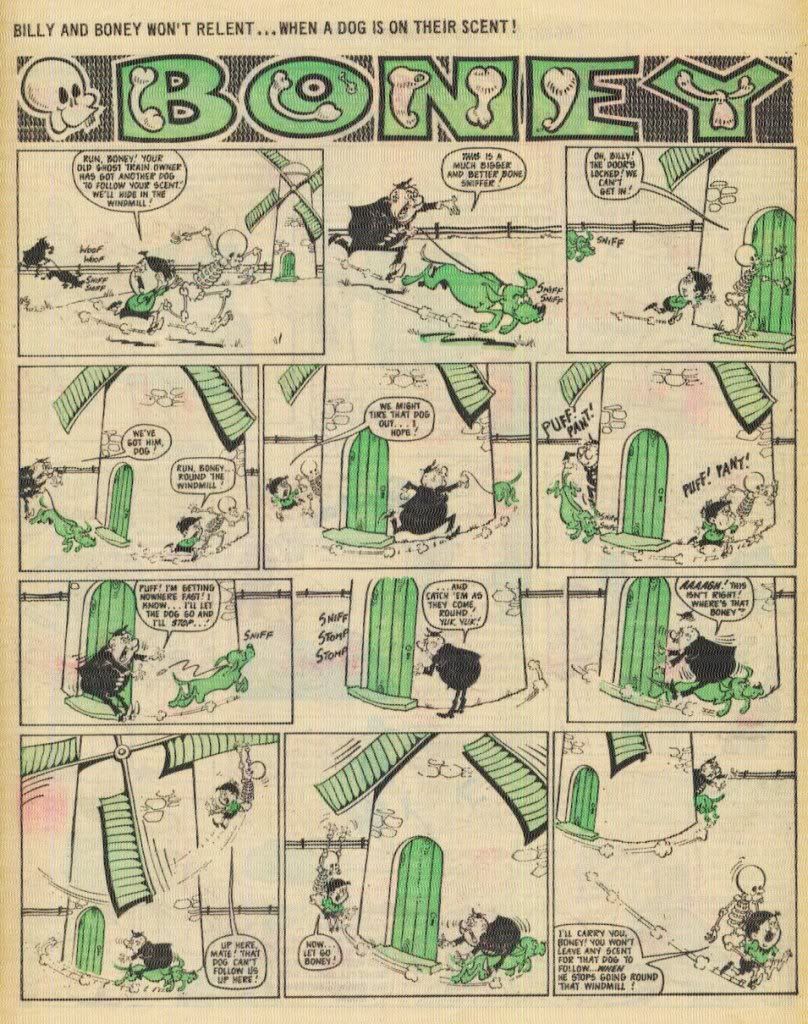 Ever present Boney still trying to escape the The Ghost Train Owner.

No.80


'Little Devil' still going strong after starting in Issue No.15.




No.81


An Ad to subscribe to IPC Big three humour comics.